Team Green riding Stolen Bikes again!!
No, no….it's not what the title suggests. Of course, like the majority in the motorcycling world Team Green are disgusted when bikes go missing from their rightful owners. What we're talking about here is something all together different. Once again we're pleased to announce the 'Stolen BMX Co' are getting behind our three young whizz kids and hooking each of them up with a signature 'Team Green' Stolen BMX. The cool black and green 'Heist' models are bespoke to each rider with their race names and number on each bike.
After taking a trip down to Stolen HQ last week to collect the bikes from Stolen BMX's founder and owner Anthony 'Revs' Revell (who also happens to be current MX1 British motocross champion - Kristian Whatley's manager) the three amigos; Dylan 'Beaker' Woodcock, Jed 'Twitch' Etchells and Lewis 'Animal' Hall wasted no time at all and went straight to the indoor skate and ride park with Whatley and fellow pro Lewis Trickett for a good rip around and dive into the foam pit.
"It's just another cool thing for the lads as part of being on Team Green" says team manager Jeff Perrett. "It doesn't make them ride any quicker on a motocross bike but it gives them some good fun away from racing, sharpens their reactions and skills and makes them feel even more part of something. Revs has done us proud again. He's into his motocross and has a good laugh with the lads and is behind what we're trying to achieve with Team Green. Not only did he sort them out a BMX he also sorted them all out with some clothing and hats. They were all made up and went away happy and already they've posted a bunch of videos of them out riding their BMX's. It's a nice little gift for the effort they've been putting in and for being on the team."
To find out more on Stolen BMX Co go to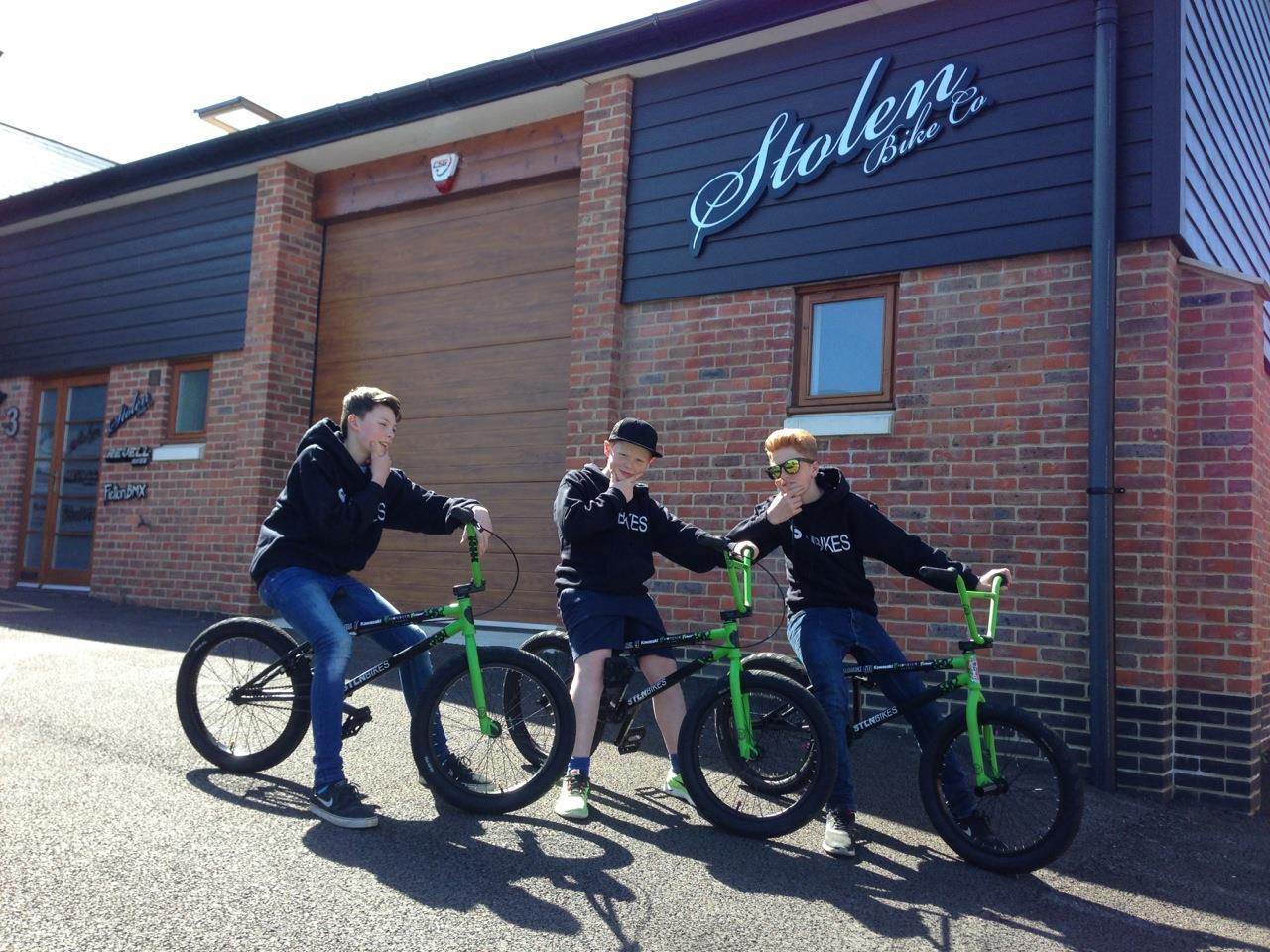 Return to the previous page