Brands Hatch set to echo to the boom of Kawasaki's Supercharged Ninja H2R
Round two of the MCE British Superbike Championship takes place at Brands Hatch in Kent this weekend and the event will witness the first ever UK public ride of a Ninja H2R.
Already one of 2015's most talked about and Googled machines, the Supercharged Ninja H2R is rated at over 300 horsepower and is capable of MotoGP levels of performance – a point proven at its recent launch alongside the Ninja H2 road motorcycle at Losail circuit Qatar.
Alongside the British Superbike Championship promoter, MSVR, Kawasaki is providing the first Ninja H2R in the UK to MCN's Adam "Chad" Child to ride a series of demonstration laps after the first Superbike race on Sunday at 14.00.
Joining Chad on track will be another rider who will circulate on the Ninja H2 road machine which also makes a distinctive sound thanks to the unique noise of the Kawasaki Supercharger impeller and the UK standard fitment Akrapovic silencer.
Ross Burridge of Kawasaki Motors UK has been in charge of preparing the Ninja machines and also spent time at the launch in Qatar.
"There is little to describe the aural and visual impact of the Ninja H2R, it is quite literally an assault on the senses and makes any BSB bike seem quiet in comparison. Alongside Chad on the H2R race-goers will also see the Ninja H2 in all its glory. Personally I can think of no better place than Brands Hatch for the UK public riding launch of these already iconic machines".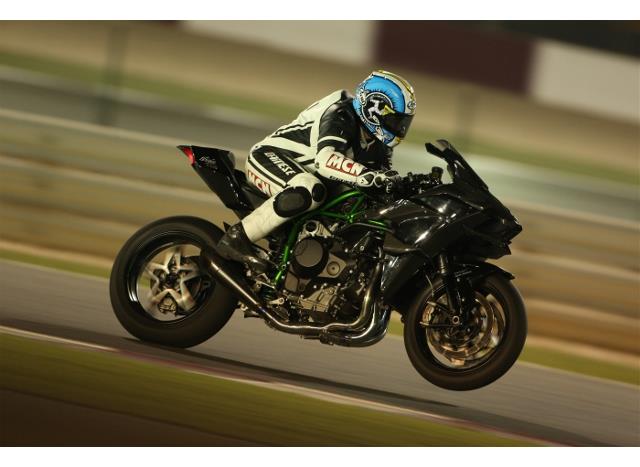 Return to the previous page