Kawasaki BSB Race Report: Round 8 – Cadwell Park
Track-based Team Green headed to Lincolnshire track, Cadwell Park for round eight of the MCE British Superbike Championship.
It was a fantastic weekend for the Kawasaki-mounted riders in the Junior Superstock class, with the green machines dominating the top five and Mason maintaining his lead in the Championship with 179 points. Mason Law took the top spot aboard his NMT No Limits Kawasaki ZX-6R, his team-mate Jordan Weaving finished in 2nd place, Brad Jones in 3rd and Andrew Irwin in 4th place.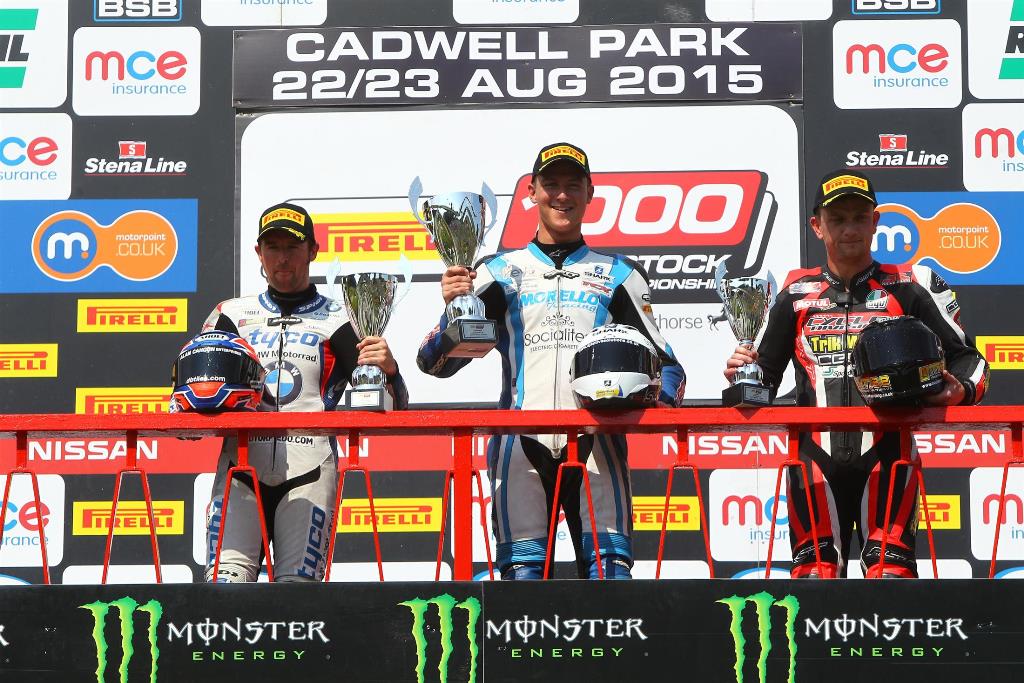 Similar success was seen in the Superstock 1000 class as Morello racing rider, Josh Elliott stepped onto the top step of the podium – and took the fastest lap of the race with a 1:30.029. He's top of the championship on 180 points.
In the British Superbike class, PBM rider Shane 'Shakey' Byrne crossed the line in 6th place in race one, followed by Luke Mossey on the Quattro Plant Tec-care Kawasaki in 7th. Team WD40 Kawasaki rider, Jack Kennedy, suffered a fractured leg in a crash during the morning warm-up session, but that didn't stop him from racing and he took 11th place.
In race two saw Shakey took 4th place, Luke Mossey 5th, Be Wiser Kawasaki rider Danny Buchan 8th and James Westmoreland rounded out the Kawasaki's in the top ten by finishing in 9th.
Despite being forced to miss both Cadwell Park races following a broken wrist sustained at Thruxton, JG Speedfit rider James Ellison still holds onto his 3rd place in the Championship standings with just one round to go before the Showdown. Shakey is in 2nd place in the standings and Stuart Easton in 5th.
In the Supersport class, Irish lad, Glenn Irwin finished in 5th place in race one and 7th in race two so is third in the Championship. Ben Wilson is in 9th after finishing 7th and 5th respectively and Luke Hedger raced to finish 8th in race one and 6th in race two – he is now 7th in the championship standings.
Ross Burridge, Senior Racing and Marketing Co-ordinator, said: "It was a fantastic weekend for the Superstock and Superstock 1000 class Kawasaki riders – a massive well done to them all for their podium performances. Success in the Superstock classes is important to us as it shows just what a machine the ZX-10R and ZX-6R are. The bikes in the Superstock class aren't heavily modified – so ultimately, you can go and buy a race winner from a dealership.
"It's a massive shame that James Ellison couldn't race, but we hope he is fully fit for the next round at Oulton Park. A big pat on the back for Jack Kennedy for racing with a fractured leg too – an 11th and 14th place finish in the British Superbikes is admirable in full fitness, so to do it with a fracture is unreal. Roll on Oulton Park." 
The next round takes place at Oulton Park on September 4 – 6. For more information or to book your tickets, visit: www.britishsuperbike.com
Return to the previous page