The learning curve steepens
It's been another busy couple of weekends for Team Green MX UK with racers Lewis Hall, Raife Broadley and Ben Mustoe racing in the ACU Maxxis British championship and Judd KTM British Youth Nationals respectively.
It's also been an education for the lads as they all find their feet after moving up a class for 2018. Lewis Hall's day at Canada Heights got off to a bad start and didn't improve much after that. Raife and Ben gave 100% effort at Preston Docks for the opening round of the British youth nationals but made it hard for themselves with poor starts and a couple of spills.

Jeff Perrett - Team Manager

"It's been a couple of tough weekend's for the lads, but we're keeping positive because as I keep telling them it's all part of their education and the learning curve has got steeper. Lewis went into the second round of the Maxxis British championship coming off the back of a good week training in Holland but his weekend got of to a bad start after breaking a throttle cable in qualifying, leaving him last to the start gate. That was annoying because it was one corner from home and what looked to be a good lap. He then had to fight from being on the far outside and unfortunately crashed on the first corner in moto 1 trying to get in the mix as early as he could. He got up and pushed on and pulled a a handful of positions back only to make a small mistake with two laps to go that undone all the hard work. Second moto he was more cautious into the first corner but was still right near the back. He worked hard and just got his head down and pulled through from 38th to 23rd, closing in on more established riders. He's not happy with his results but that shows his mindset and the desire to where he wants to be. I'll just keep reminding him that he's much younger than the others and there are some kids older than him that are still racing in the 85cc class! The season is long and he'll be in the mix soon enough.

"Raife and Ben had and up and down weekend at Preston. Raife's starts let him down a bit, which is unusual for him because he's normally pretty good with them and then he just tried too hard I think and made too many mistakes trying to claw it back rather than settling down. He ended up finishing 11th overall, which doesn't reflect where he's at in his first year in the big wheel class. I think the realistic target for Raife against some of the bigger kids in his first year is around anywhere between fifth and eighth. That's not to say he can get higher than that, because he can if the confidence starts to grow and show, but that's the reality of it. He's such a small kid and on rough tracks some of the bigger kids can just muscle it a bit more. Raife has good skills, so we just need to keep our head down and bring out the confidence.

"Ben is a real trooper, I've learned that much already. He didn't get the results he wanted but he worked hard from bad starts to finish seventh overall. He was really nervous again, but I think that was just because it was the first round of this championship and he wants it so badly. He's never been on a team before and he's never raced the BYN championship before so it's all new to him and I think he's still a little bit like a 'rabbit in the headlights'. Again, putting everything into perspective I know he's going to get better quite quickly once he settles in. He's also one of smallest in the class, but he's an out and out racer with real heart and that will serve him well as we go on."

The next event for the team is round three of the Maxxis British championship at Blaxhall, Suffolk on May 6th.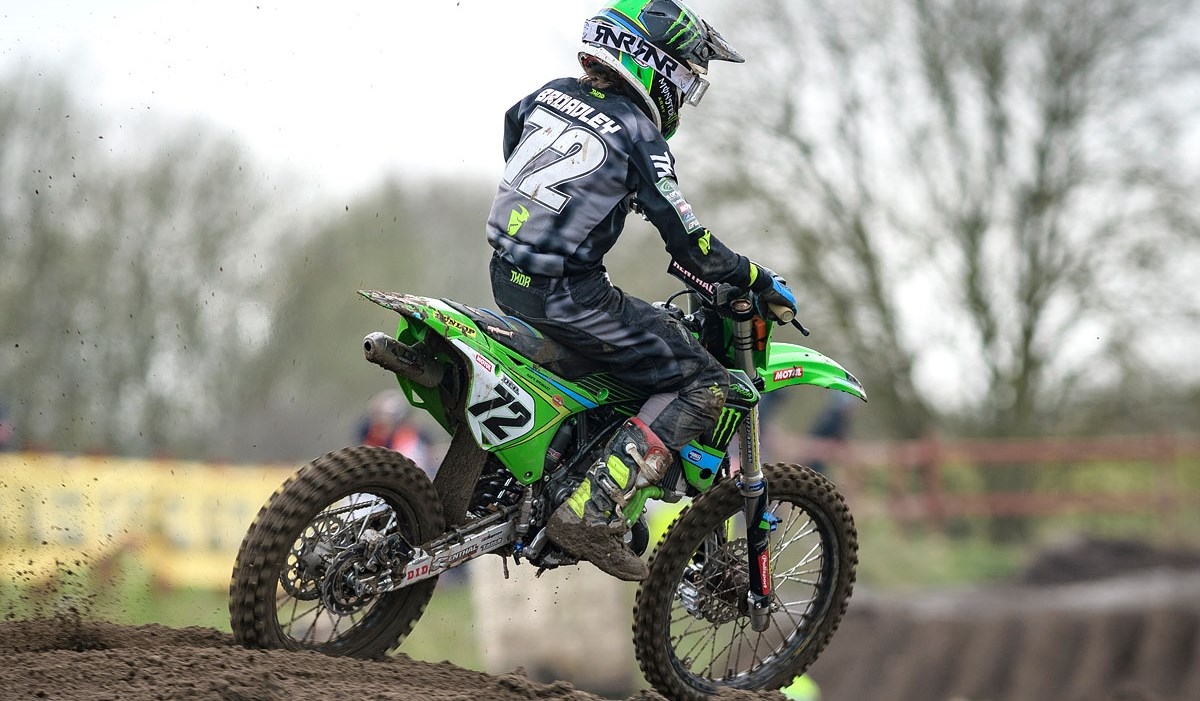 Return to the previous page