Team Green shine in the heat at Thruxton
The seventh round of the British Superbike Championship took place at the Hampshire based circuit of Thruxton this past weekend under blue skies and searing heat, the latter causing a lot of problems for the riders with tyre wear issues. Kawasaki had struggled a little at this circuit previously, so damage limitation was the order of the day, especially in the Superbike class.
All through practise and qualifying, Luke Mossey was in strong form constantly at the top of the time sheets. This resulted in a front row start and leading race 1 was the first part, before his tyre dropped off in the later stages. Team mate Leon Haslam however dug deep after a tough Friday and Saturday and managed to achieve an emphatic first ever Thruxton race win! Race 2 was an even hotter affair and although fighting at the front for much of the race, Haslam had to settle for a 4th place finish with Mossey just behind. Haslam now moves into round 8 with a healthy 85 point Championship lead.
In the Supersport class, Championship rival Jack Kennedy was back out in action, so Gearlink Kawasaki rider, Ben Currie had to ensure he maximised on points to continue to try and close the gap at the top. In race 1 on Saturday, Currie did exactly that, romping to a fantastic win and closing the gap to a handful of points. On Sunday, Currie was looking in equally dominant form, but unfortunately tumbled out of the race whilst going for the lead on the penultimate lap, allowing Kennedy to take the win. It will be an uphill battle now to recoup the points, but a challenge that the Australian will relish we're sure.
The Superstock 1000 class was one of the most frantic of the day, with a huge scrap for the lead throughout the entire race. FS-3 Racing Kawasaki rider, Lee Jackson was right in the mix for the whole race, and despite leading for brief stints ended up having to settle for third, but still his first podium of the season! With Cadwell Park next, Jackson will be confident as he is the lap record holder at the undulating circuit.
We hope to see you at round 8 in 2 weeks time!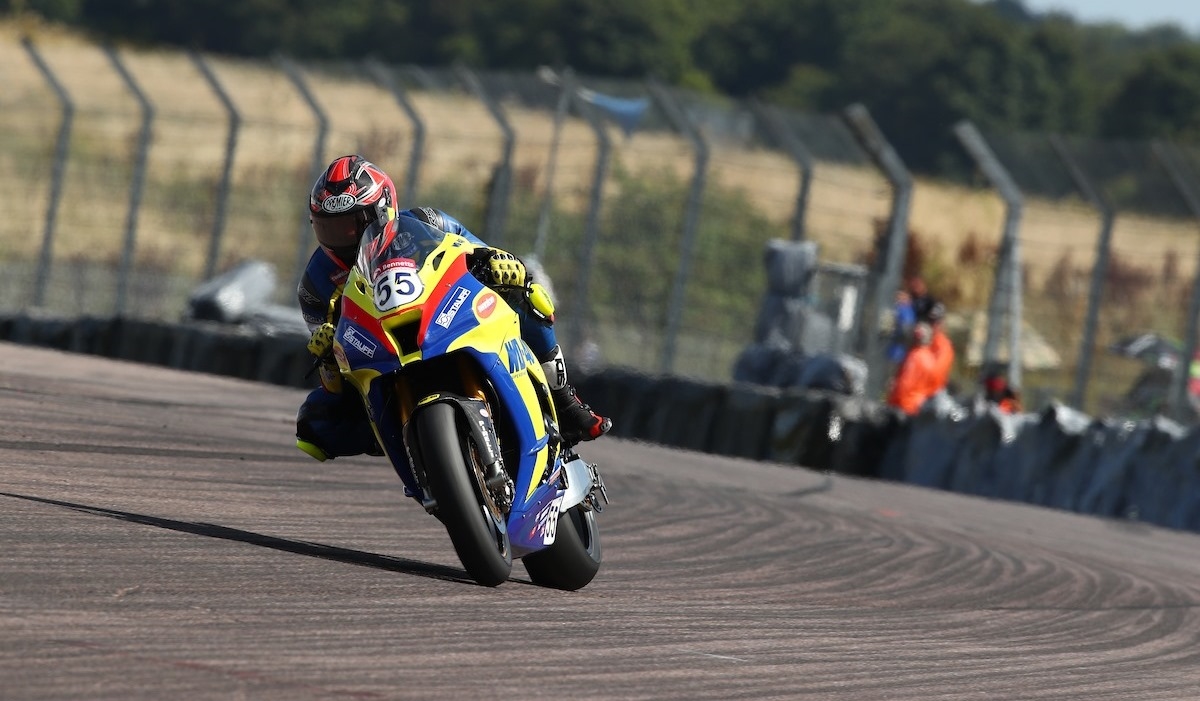 Return to the previous page