Sunny Silverstone hosts round 1 of the British Superbike Championship
After what seemed like a very long winter break, action resumed this Easter Weekend with the British Superbike Championship descending on a hot and sunny Silverstone for round one of the Championship. Fans were treated to not only a weekend of perfect weather, but also some red hot action on track, with Team Green out in full force across all classes.
After a less than perfect winter of testing for the Quattro Plant JG Speedfit Kawasaki team, we entered round one tentatively, with our main aim to come away with two points scoring rides for our new rider line-up. Practise and qualifying didn't go exactly to plan, with both riders having to start from lower than hoped for grid positions. After a crash for both riders in race one, the day ended on a brighter note with Ben Currie scoring his first Superbike Championship points and Glenn Irwin taking home an eleventh position. Bad luck also followed some of our main Championship competitors throughout the weekend, so we move on to round two on a level playing field with most.
The FS-3 Racing Kawasaki team however stormed through the weekend enjoying one of their best and most consistent racing weekends. Superbike rider, Danny Buchan after making a small mistake in race one, managed to fight through the field from the back right through to an impressive ninth place. Race two however saw Buchan get a great start and battle at the front to eventually take a podium finish in third. Team mate, and Superstock 1000 competitor, Lee Jackson was also in fine form finishing as first Kawasaki in fourth place no less than three times across the race weekend, putting him into a strong position moving to tracks he goes well at.
The Junior Superstock race was the first time we would witness the 2019 Ninja ZX-6R 636 in action, and what a race it was! Kevin Keyes and his G&S Racing Kawasaki machine were right in the mix from the outset and after 20+ laps of intense racing, crossed the line first to take his, the teams and the bikes first ever win!! An emotional win for Kevin as he was dealing with personal issues leading up to the race, meaning the win was even more poignant. Congratulations team.
The first Junior Supersport race of the year was a strong one for Kawasaki with not only a Ninja 400 mounted rider taking the race win, but nine of the top ten finishers all being on green machines! This is an important class to the series as it's hopefully where we will find the next up and coming British talent, so to have them mostly favouring the Kawasaki machine is fantastic.
With only less than two weeks to wait until round two at Oulton Park, we also will be squeezing in an official BSB test at the same circuit this Thursday.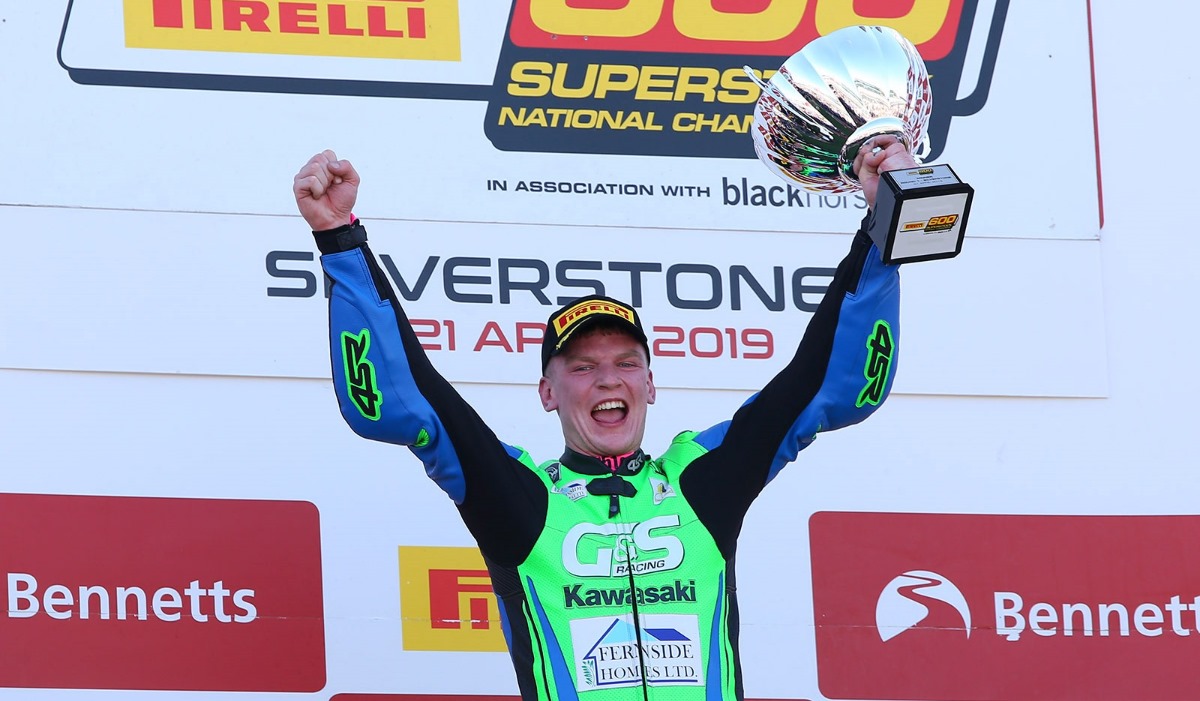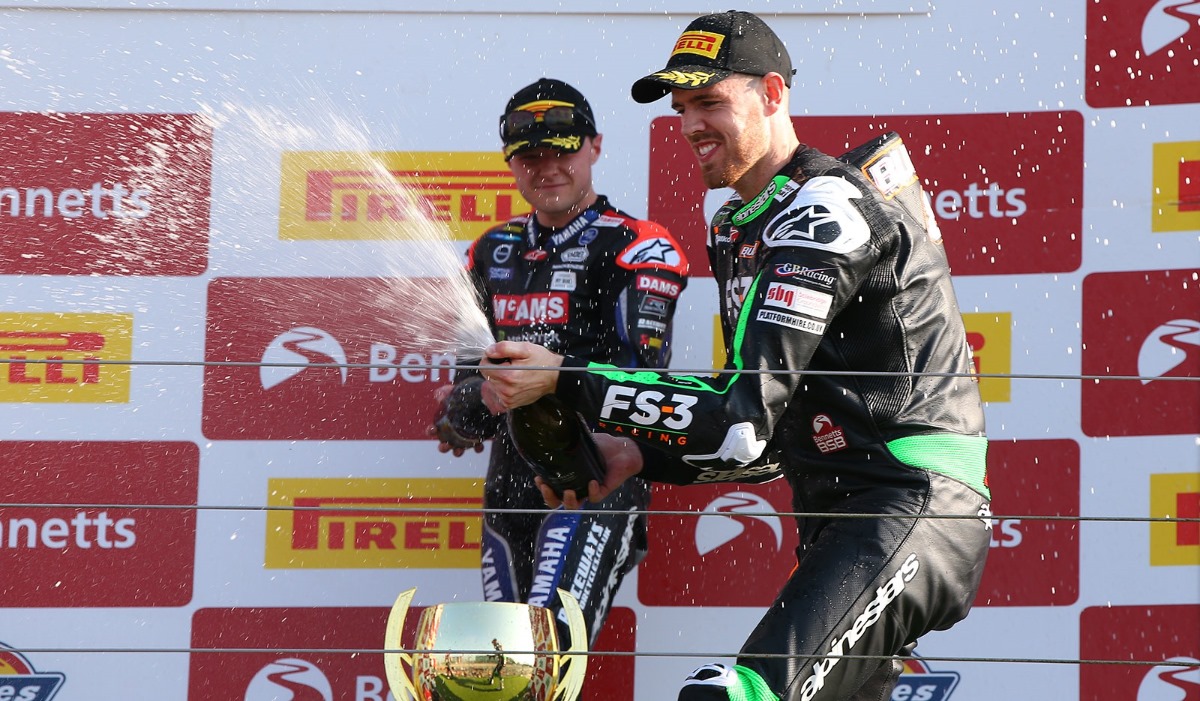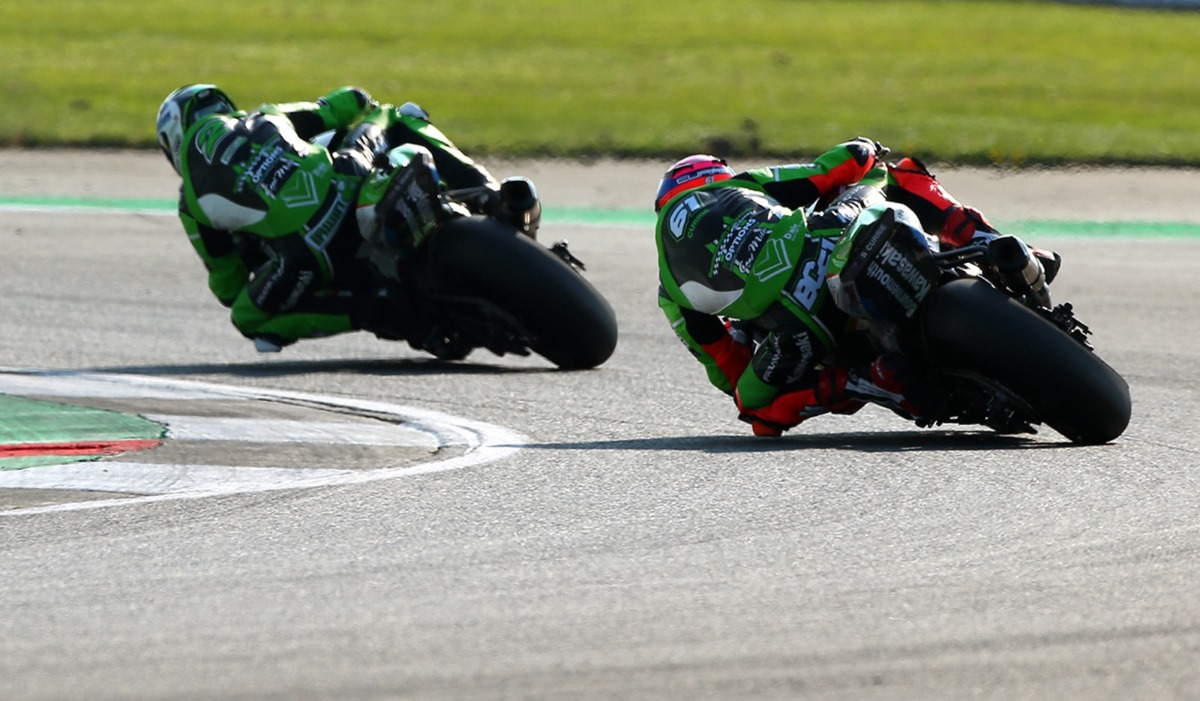 Return to the previous page