World Long Track Champion takes on Kawasaki
Five time British Grasstrack Champion and 125cc World Long Track Champion, Max Perry will begin training aboard a Kawasaki KX85. 
Primarily using the green machine to assist in keeping his fitness and riding skills at an exceptional level, the thirteen year old from Kintbury will also try his hand at Motocross riding for the first time and may eventually convert the KX85 into a Flat Track racer. "We are going to put some time into the Kawasaki and see how quickly we can get a hang of Motocross and using the bike for training. Then depending on what Max would like to do, we will see where it take us," said Max's father, Robert Perry. 
From the tender age of three years old, Max began tearing up the dirt on a 4 wheeler and then effortlessly progressed onto a motorcycle when he was four. Following the guiding hand of his father, the spritely young man rode a Grasstrack motorcycle at five years old and enjoyed it so much that he entered his first race at six. The rest was history as they say, with Max going on to claim five British Grasstrack championships and one World Long Track championship title to date. 
When asked what motivates him to race motorcycles, Max said, "It's really fun and I get excited! The best part is winning but we also get to go 90mph on the straights and up to 70mph around corners." 
This year due to the COVID-19 pandemic, Max's racing has understandably been ground to a halt however he aims to be back on track for the FIM Speedway Grand Prix in the Czech Republic and the British Youth Grasstrack Championship at the end of the year. If that's not enough, Max has decided he is ready to try his hand at larger 250 capacity Speedway motorcycles as he has reached the limits of his current 125cc competition machines.  
Find out more about Max Perry here - http://www.maxperryracing.com/bio.htm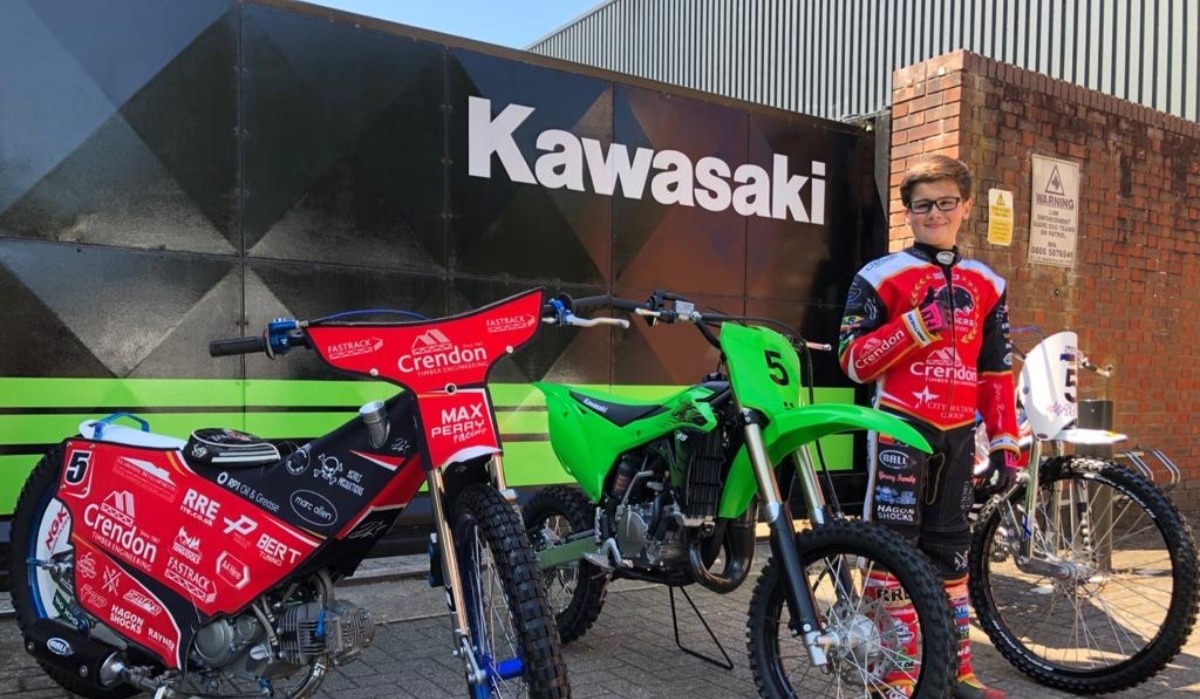 Return to the previous page