Spills and rewards for Team Green at Snetterton
Round two of the British Superbike Championship took place at the Norfolk based Snetterton Circuit last weekend in windy yet dry conditions. It was a turbulent weekend for Team Green with the highs of race wins being matched by the lows of significant crashes.
The Superbike class once again provided fans of the sport with some excellent battles across the three races. Unfortunately, Danny Buchan couldn't convert his awesome form in practise in qualifying into the races, after qualifying on pole position but suffering spectacular crashes in the first two races. Race three saw his only finish of the weekend and he now has an uphill battle to recoup some of his lost points over the coming rounds.
On the other side of the garage, Lee Jackson had one of his best Superbike weekends to date, taking home three top five positions in the races bumping him up to eighth in the Championship standings. Thoroughly impressive stuff from the 24 year old who only moved to the Superbike class this year.
Gearlink Kawasaki have had a mixed start to the season also with James Westmoreland continuing his strong start with two further top five finishes in the Supersport class aboard his Ninja ZX-6R. Team mate Ben Currie has been struggling to gel with his machine and is currently working on getting the set up ahead of the next round at Silverstone.
The Junior Superstock class continues to be on fire for Team Green with JR Performance Racing's Ben Luxton taking his second win in a row and cementing his position at the top of the Championship chase. Across in the Junior Supersport class, the Affinity Sports Academy superstar, Owen Jenner showed he was capable of success in both the dry AND wet claiming another win and a further podium finish to increase his lead in the title chase. MSS Performance's Seth Crump was also proving once again how fast he is on the Ninja 400 backing up Jenner sitting just behind him in the points table.
We now look forward to more strong results (and less crashes!) at round three of the Championship commencing on Friday 4th September.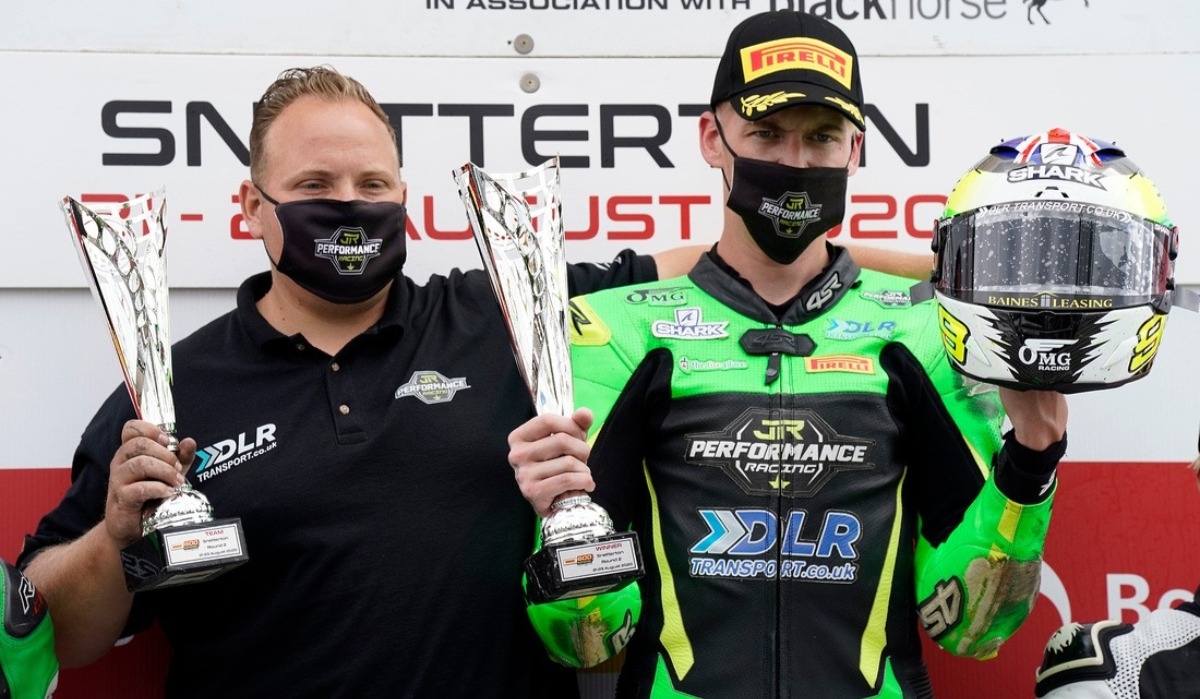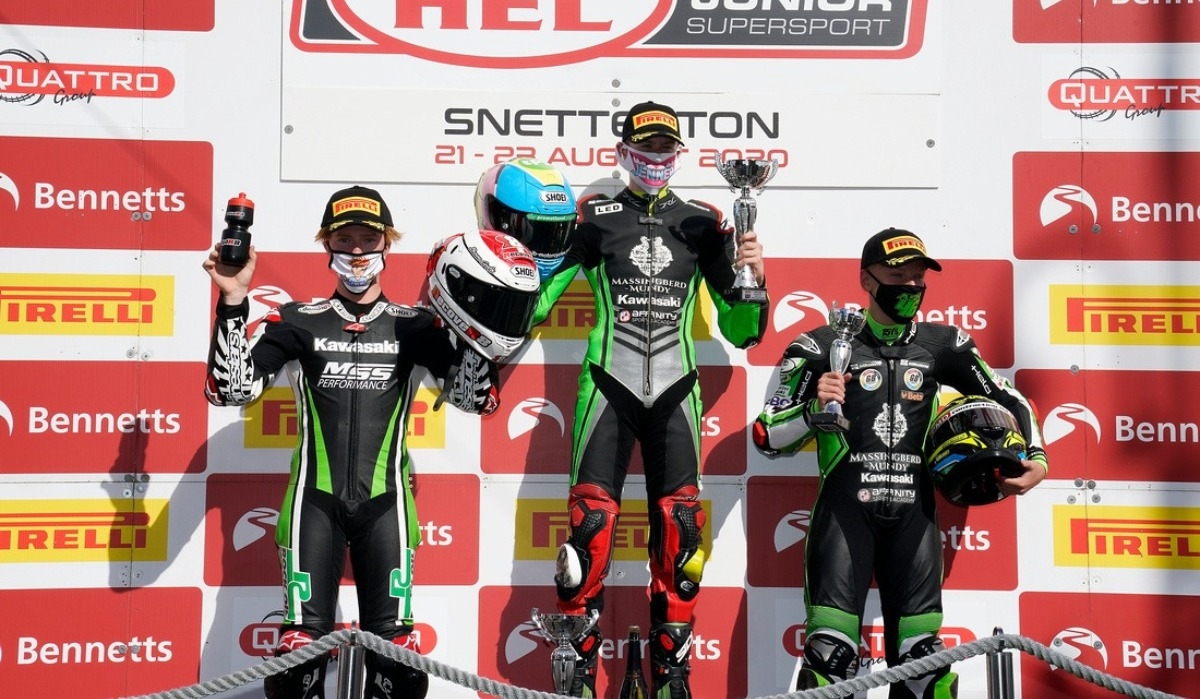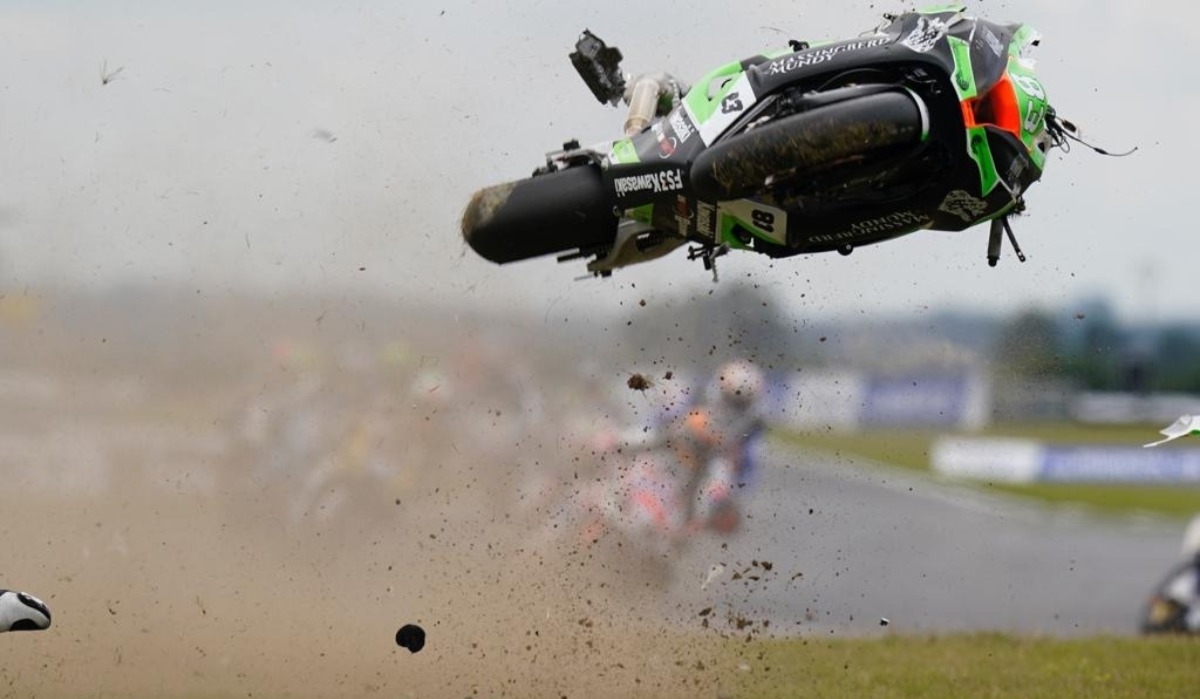 Return to the previous page