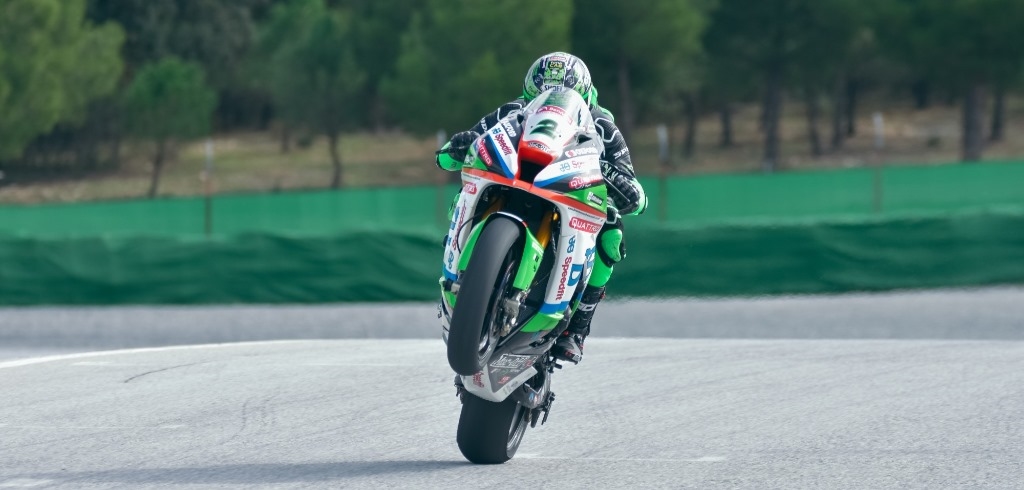 Team Green Racing - 2019
Over the past four seasons, Team Green has become a name synonymous with racing success in the UK, and a host of Championships and race wins have been claimed by riders and teams supported by this iconic Brand.
For 2019, we move into the racing season excited to welcome two new riders to our Official Superbike team in the shape of Glenn Irwin and Ben Currie. After Leon Haslam stormed to the Championship win last year, these up and coming youngsters have big boots to fill, but we are sure they will be up to the task. With the new ZX-10RR underneath them, adding another title to the mantelpiece is absolutely Quattro Plant JG Speedfit Kawasaki's number one aim!
Gearlink Kawasaki will once again be representing Team Green in the Supersport class and are over the moon to see the return of Supersport legend, Ben Wilson to their line up. Joining Ben will be new to Kawasaki, Ross Twyman who has enjoyed success in the 600cc category in the past few seasons.
The hotly contested Superstock 1000 class will see the return of the Morello Racing Kawasaki to once again field our two official rider entries, for 2019 being Chrissy Rouse and Tim Neave. Both new to Kawasaki, but experienced in this class, we are eager to see what they are capable of, also campaigning the new Ninja ZX-10RR.
On the roads, Silicone Engineering Kawasaki have been promoted to Official status for Team Green, and Dean Harrison will be looking to go one better than last year and take the coveted Senior TT race win! Harrison will compete at the three International Road Races and a full season of BSB too.
In the off-Road scene, we have a new team, Phoenix Tools Kawasaki, who will be racing in the British Championship with Gert Krestinov - MX1 and Carlton Husband - MX2. The team will also be running their KX machinery in the MX Nationals and selected MXGP rounds.
The Arenacross Tour has become one of the most important series' for Team Green, and we will once again field our own team in the 6 round Championship, consisting of French SX Superstar, Greg Aranda, Jack Brunell and Joe Clayton. In addition, we have become the first manufacturer to run a one-make series in the UK with the Team Green Supermini Cup, a 12 rider class all lining up on KX85 Big Wheel machines!
It's going to be a hectic 2019, but we hope you join us for the ride!