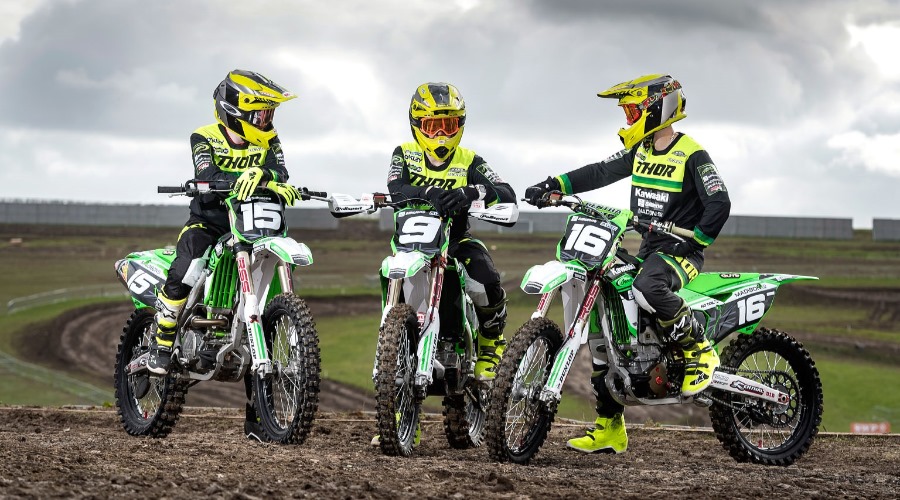 Team Green Kawasaki

Team Green is a name that is well known not just in the UK, but globally in the world of Motocross. Synonymous with success over the decades, Kawasaki are eager to see this MX brand return to it's roots and not only achieve success at the highest level, but also interact with grass roots motocross. For the 2020 season, Team Green will be at the forefront of everyone's minds as we aim to dominate the youth Motocross scene.
Making up the team for 2020 will be Lewis Hall, competing on his KX250F in the Pro MX2 class. Alongside him will be Cullen Scott who moves up into the Rookie class for the first time and will ride the new KX250. Also in the Rookie class will be Northern Irish rider, Ryan Mawhinney who moves on to a green machine for the first time.
Looking after the team are Ex British and World Championship contender, Jeff Perret, and Kawasaki UK's Racing Co-ordinator, Ross Burridge, who between them are striving to push Team Green to the limits and beyond. Here's to a successful 2020!!
Follow the teams progress on Twitter, Instagram and Facebook!