New MX National series sees Kawasaki riders shine at Culham

The first ever round of the newly formed MX Nationals took place at the end of March in Culham,
Oxfordshire. Set to replace the outgoing Red Bull Pro Nationals series, the desire for good racing was fulfilled with Kawasaki riders making frequent podium visits.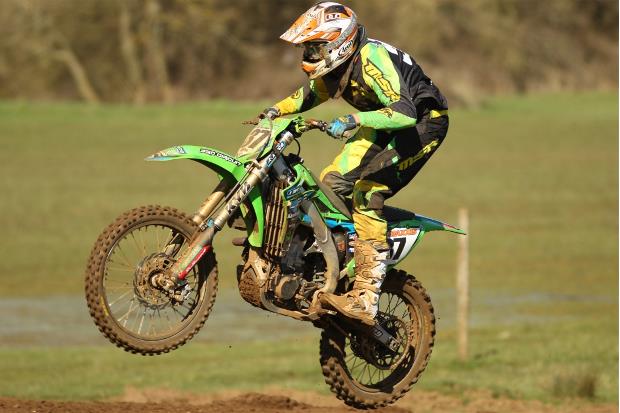 With most of the top British teams and riders attending, the prospects for some great racing across all classes, ranging from 85cc to the Pro class were good and the riders did not disappoint. The format for the Pro class was set so that the "Fastest Forty" in qualifying automatically entered the main races for the weekend, these being run over three 25 minute motos.
Highly experienced Apico LPE Kawasaki rider Gert Krestinov had a solid qualifying time which the Estonian translated into three excellent race performances culminating in a podium finish overall at the end of the day, Gert suffered initially with three less than ideal starts, so to come through and never finish outside the top five was especially impressive.
In the youth class - which combined small wheel and big wheel 85cc machines, Team Green were out in full force and achieved some excellent results, that being despite two of the three riders only recently returning from injury.
Lewis Hall took his KX85 in the small wheel class to a phenomenal four race wins out of four entries and the overall win in emphatic style never once being bothered by any other riders across the day.
Dylan Woodcock took a couple of races to get into his stride in the big wheel class. But then, two race wins on Sunday boosted him to second overall on the day and the second podium of the weekend for Team Green. Kawasaki's other big wheel entrant, Jed Etchells, had a solid set of races and finished a very credible 6th overall.
An ebullient Ross Burridge said after the event : "Following the sad demise of the Pro National series, I was hoping that the MX Nationals would step up to the plate and be a second National series that the top riders would want to compete in.
This certainly seems the case, and I am absolutely thrilled to not only see Gert take a great podium result, but also see Team Green back where it belongs in Youth National racing with podiums in both 85cc classes. A special mention has to go to Lewis Hall as well who was outstanding all weekend."

Return to the previous page