Ninja riders prepare for Easter BSB season opener
After a long and incredibly wet winter, 2014 will officially arrive for many racing enthusiasts over Easter weekend with the start of the British Superbike season.

Judged by many as the most competitive domestic series in the world, the blue ribbon Superbike races and many of the other racing classes in the BSB paddock have produced many riders capable of dominating on the world stage.

Amongst a plethora of well-known names in the paddock, Kawasaki riders and teams are among those most tipped for success over the ensuing twelve rounds of the championship.

New to Kawasaki machinery and, equally, as an officially supported team are GBmoto Racing who field James Ellison and Chris Walker on their Ninja ZX-10R machinery. Ellison is well versed in UK and world racing and has acclimatised well to the Ninja in this, his first ride on the make of machine that took Tom Sykes to the 2013 World Superbike Championship.

Fan favourite Chris Walker has never been slow, but across the Spanish and UK testing programme he has rarely been far way from the top of the time sheets. Joking that he is old but gold, the "Stalker" will be one to watch at Brands Hatch.

Eyes will also be firmly fixed on the stellar duo of Shane "Shakey" Byrne and Stuart Easton in the Rapid Solicitors Kawasaki team overseen by UK racing stalwart Paul Bird. In Byrne the team have a three time former BSB Champion and someone with vast international experience stretching all the way to MotoGP. Returning to a familiar team, Easton is also a Championship winner and, arguably, the Hawick born rider has enjoyed his best seasons with the help and encouragement of the Penrith based team.

Once more the official Supersport team for Kawasaki UK, Gearlink Kawasaki have two new riders for 2014, in the shape of Glenn Irwin and Luke Hedger. Irwin has ridden the Kawasaki Ninja ZX-6R in previous years and immediately felt at home on the bike while Luke, who progresses from the Junior Superstock class, has been equally impressive from the start.
With a huge representation in the Stock 1000 class in 2014, Ninja ZX-10R riders naturally find themselves being touted as potential winners come season end.
Impressing last year, Swede Filip Backlund enters 2014 with serious intent on the SMT backed machine while former racer turned team owner, Steve Brogan, fields Adam Jenkinson and Victor Cox – both potential race and championship winners.
Sharing the grid with ILR Kawasaki rider Robin Harms will be numerous other Ninja mounted competitors including two Danny's namely Daytona winner Danny Eslick and Essex boy wonder Danny Buchan who has been so close in previous seasons and firmly believes that 2014 is his chance to shine.
Ross Burridge, Racing Coordinator for Kawasaki in the UK commented:

"It has been a long winter working hard with our new and existing teams to be prepared for round one. There have certainly been some issues to overcome, but we are going into Brands Hatch with a good chance of success in every class.
Whatever happens, the racing will be close and exciting, and we are hoping for a traditionally huge Easter crowd to cheer the Kawasaki riders home".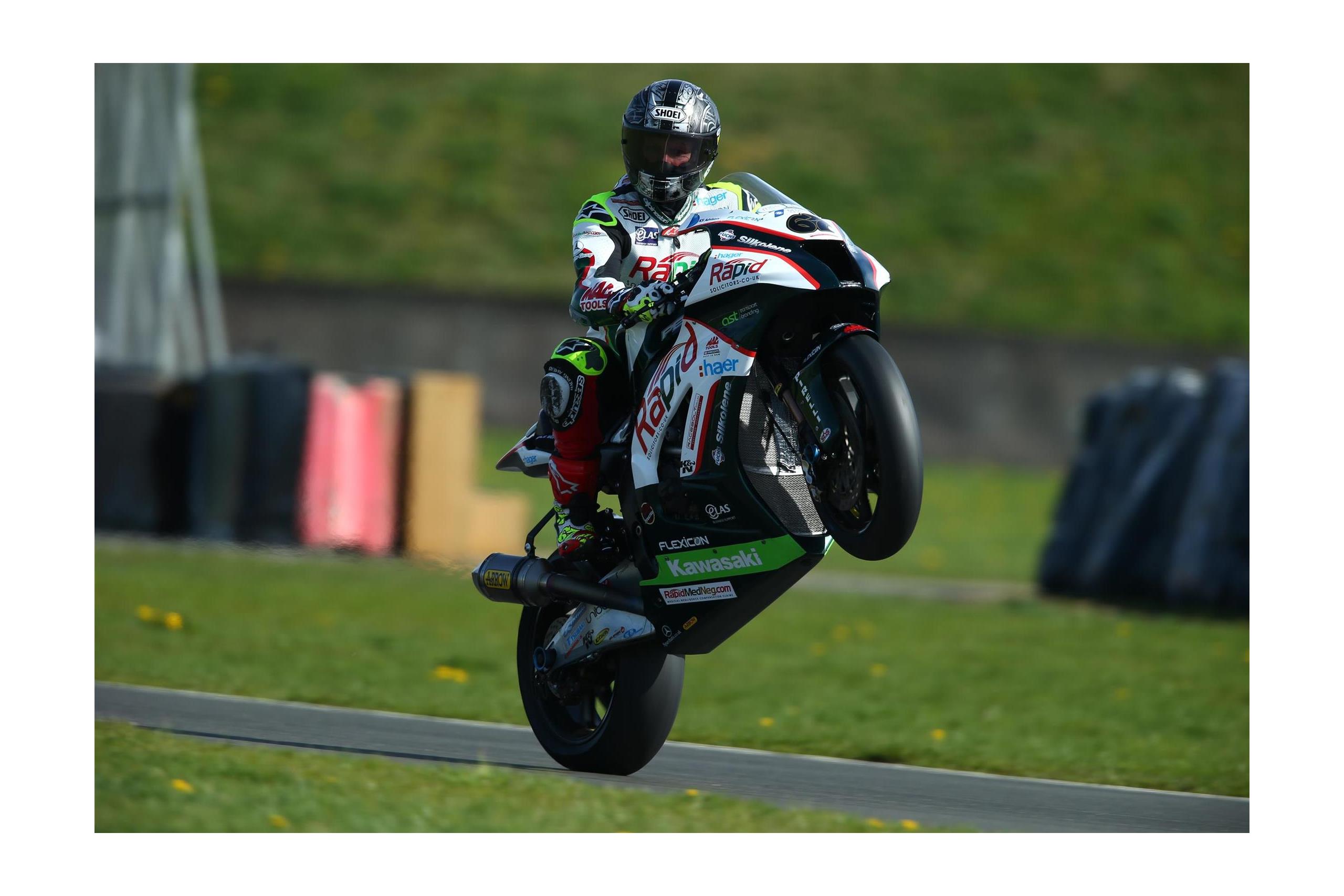 Return to the previous page