Kawasaki 2014 MX assault "on track"

The second round of the MX Nationals Championship took place at Fatcat Motoparc across the Saturday and Sunday of Easter and Kawasaki riders did much to enhance their championship standings.
In the youth class, Dylan Woodcock and Lewis Hall took second overall on the weekend in the big wheel and small wheel 85cc classes respectively while Jed Etchells managed a solid eighth, pulling the Isle of Man based rider up to sixth in the big wheel title chase.
In the MX2 class, which also includes some MX1 class machinery, Pendrich Kawasaki rider Bryan Mackenzie took his maiden overall win of the year ahead of close rival Neville Bradshaw. A Kawasaki stalwart, Bryan is now within striking distance of the title lead and looking forward to the next round in anticipation.
In the MX1 class, Oakleaf Kawasaki rider Priit Ratsep proved his worth in the Doncaster track's deep sand by having three strong moto's and taking a fine second overall at the end of the weekend.
Additionally, LPE Kawasaki pilot, Gert Krestinov had a fantastic Moto 1 and 3 where he finished second and first respectively. Unfortunately, a freak bit of bad luck in the second moto where his tyre came off the wheel rim damaged his overall score reducing him to sixth place. The Estonian rider does however retain his second place in the title rankings.
"Off-road racing for Kawasaki in the UK is really starting to come together and we are on track with our championship plans", commented Kawasaki Racing coordinator, Ross Burridge."The Oakleaf Kawasaki team are finding their feet and between Gert and Bry Mac we are winning races regularly. In addition, to the successes we had on tarmac over the Easter weekend, I am well and truly happy with how the 2014 off-road season has started".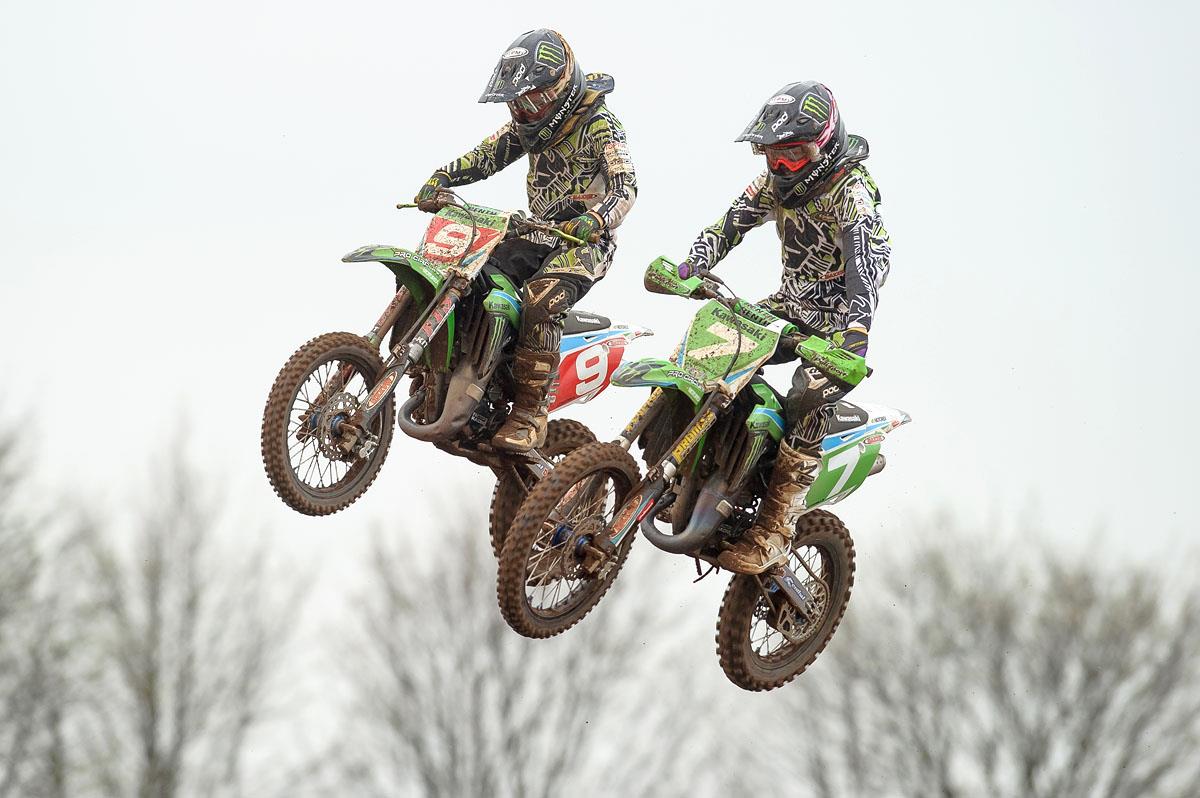 Return to the previous page