Donington provides "next step" for many Kawasaki riders
With half the riders in the British Superbike Championship Showdown Kawasaki mounted after the results of the September Donington round were confirmed, the jig-saw pieces are in place for an exciting conclusion to the season.

Riding two measured races on Sunday 7 September, PBM Rapid Solicitors Kawasaki rider, Shane Byrne, added to his considerable points tally and left the circuit ready to push on for the title. Netting two second places, Shakey's performance was underpinned by resurgent rides from his teammate, Stuart Easton who achieved fifth and fourth places in the days two Superbike outings – a good showing but not enough to admit him to the exclusive top six standings that all riders had set their sights on at season start.

Alongside the popular Sittingbourne rider in the Showdown will be another fan favourite, Chris Walker who made a final sixth place his own thanks to a solid eleventh place in the first Superbike race. To the relief and obvious joy of his entire GBmoto team, "Old but Gold" Walker is joined in the title race by Dan Linfoot of the Quattro Plant team who has seen his fortunes improve enormously in the past month or so with some highly impressive rides.

In the Stock 1000 class, the news was not as encouraging. Essex rider, Danny Buchan, was tipped to forge his way to Championship success at Donington and, in qualifying, his characteristic dominance was to the fore netting him a pole position. Lady luck deserted the plucky twenty year old in the race itself as, by his own admission, he pushed too hard on lap one and fell without injury at Craner Curves. With Adam Jenkinson and Joe Burns on the eventual rostrum in second and third places respectively, it was still a good day for Ninja riders with no less than fourteen ZX-10R machines in the top twenty at race end.

For Supersport fans the weekend brought good news aplenty. The "Sprint" race on Saturday was won by Gearlink rider, Glen Irwin. With some machine issues in practice, his team were not unduly worried about a less than representative grid position, and so it was in the race with Irwin ploughing past other riders to end in top spot. A repeat performance on Sunday was not possible. However, the Carrickfergus rider did place fifth meaning Irwin is now within striking distance of third place in the Championship.

In the stock 600 race it was Nick Anderson who stood on the second step of the podium with his Be Wiser Kawasaki team mate Joe Collier in fourth spot. A great "nursery" for the stock 1000 and Superbike paddock, the Stock 600 field is another well represented with Ninja machinery with half of the top ten at race end ZX-6R mounted.

Reflecting on the overall fortunes of Kawasaki pilots, Racing Coordinator for Kawasaki in the UK, Ross Burridge, was phlegmatic as the race programme drew to a close.

""We have become accustomed to winning multiple races at British Superbike events this year, so if you were harsh you could argue that this was a disappointing weekend for us. To still be in with a shout of winning two British Championships we really can't complain though!
Also I have to say a huge well done to Glenn Irwin who rode such a strong race on Saturday to take his first dry win and prove some of his less well informed doubters wrong."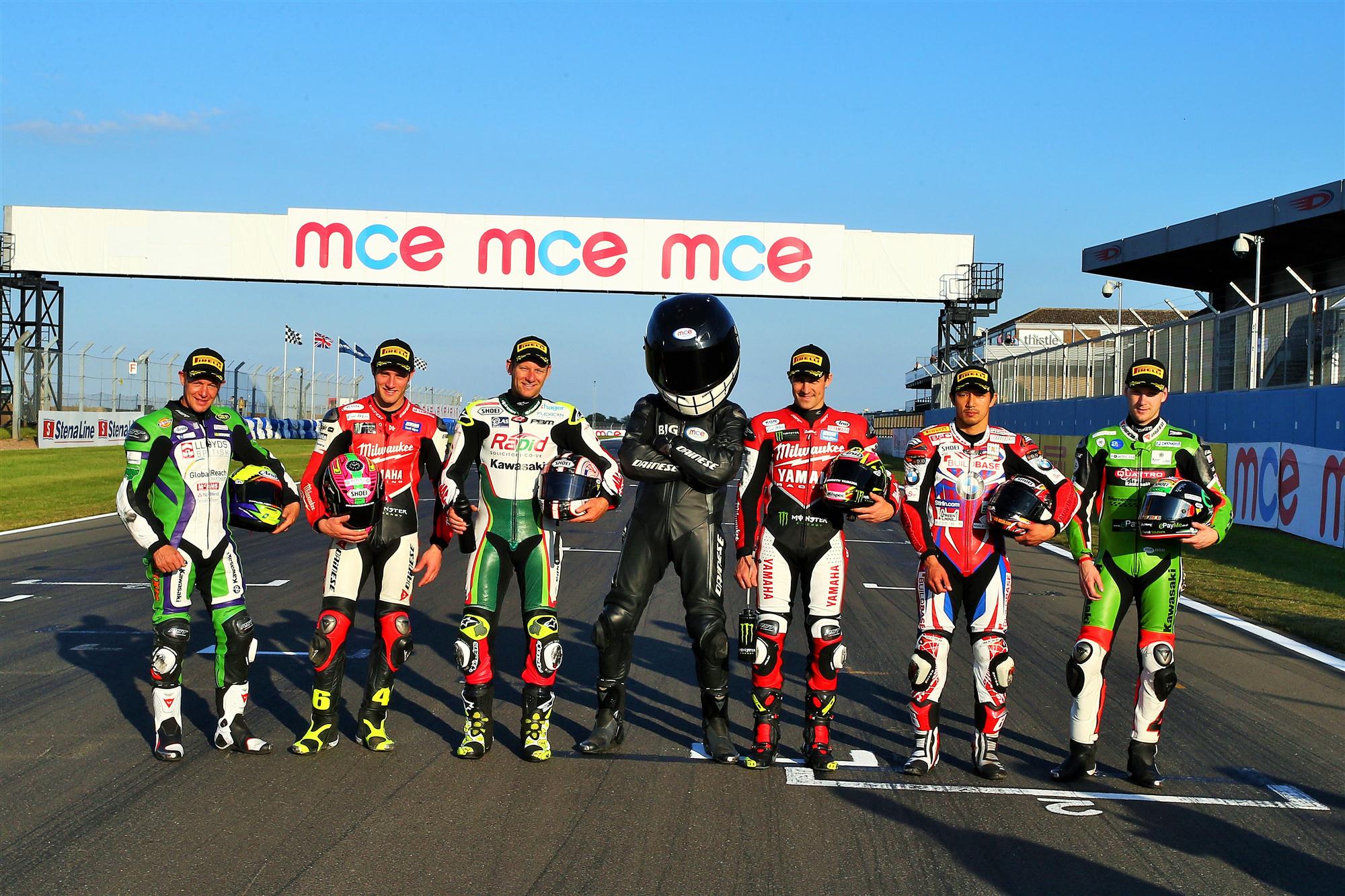 Return to the previous page