JG Speedfit Kawasaki BSB double tops amazing racing weekend
In a weekend that saw podium topping performances in both the British and World Superbike Championships, the highlight for UK fans was surely a back to back double win in both Brands Hatch BSB races by James Ellison riding the officially Supported Kawasaki team, JG Speedfit Kawasaki Ninja.
Already a winner at Donington's opening round, 35 year old Ellison threw the gauntlet down with a lap record pace qualifying that saw him start on pole for both races around the short Indy layout of the popular Kent circuit.
In a thrilling first race, Ellison held current Champion, Shane Byrne at bay to take the top spot with Byrne taking a hard fought and well deserved second spot. Race two was the icing on the cake with another strong performance by Ellison on his Ninja ZX-10R taking his second win of the day and third trip to the top of the podium in 2015.
Adding to his biking CV, Ellison was among the first riders in the UK to pilot a Ninja H2R when he rode a number of demonstration laps on Saturday. This was followed by an equally aurally and visually stimulating Ninja H2R show from MCN's Adam Child on Sunday in tandem with Charlie Borman who rode the street biased Ninja H2. 
At the famous Assen circuit in Holland on form Jonathan Rea was just displaced in Superpole by his team mate the former WSBK Champion, Tom Sykes. Un-phased, the superbike rider who is new to the Kawasaki team this year posted a stunning race one first place and carried the momentum into the second outing taking another emphatic win to consolidate his WSBK dominance. 
The stock classes have been a happy hunting ground for Kawasaki riders in the past few years and this weekend was no exception. With a first and second in the Stock 600 race at Assen, UK attention was turned to Mason Law who dominated practice and then the race on his Ninja ZX-6R at Brands Hatch delivering him the championship lead going into the next round at Oulton Park, Cheshire.
And in the Stock 1000 race at Brands Hatch, all eyes were trained on Josh Elliot who started and finished from first place on the grid.
Galvanising his championship aspirations, Kenan Sofuoglu rode in his usual determined fashion to take the flag at the head of the Supersport field on his Ninja ZX-6R in Holland. Following the Turkish rider and making it a Kawasaki 1-2 was rising talent PJ Jacobsen who is mentored by former Kawasaki World Supersport Champion, Andrew Pitt.  
Ross Burridge, Kawasaki's UK Racing Coordinator commented: "I am absolutely thrilled for James and the JG Speedfit Kawasaki team. They have worked tirelessly over the past 18 months to get to where they are now, and they thoroughly deserved the double win this weekend. That success, combined with a double Superstock win really made for an awesome weekend for ourselves and for all Kawasaki race fans.
Matching this in Europe, all Kawasaki fans must have been overjoyed at Jonathan's success and that of Kawasaki riders in the stock and world championships. Regrettably we did have rider injuries in the Stock 600 race at Brands Hatch and I wish the riders concerned all the best for their recovery.
With the successes of the weekend fresh in our minds – including also an impressive second and third spot at the Le Mans 24 hour race for Team SRC Kawasaki and Team Bolliger- we now look to the next round at Oulton Park in a few weeks' time to see what further progress Kawasaki riders can make."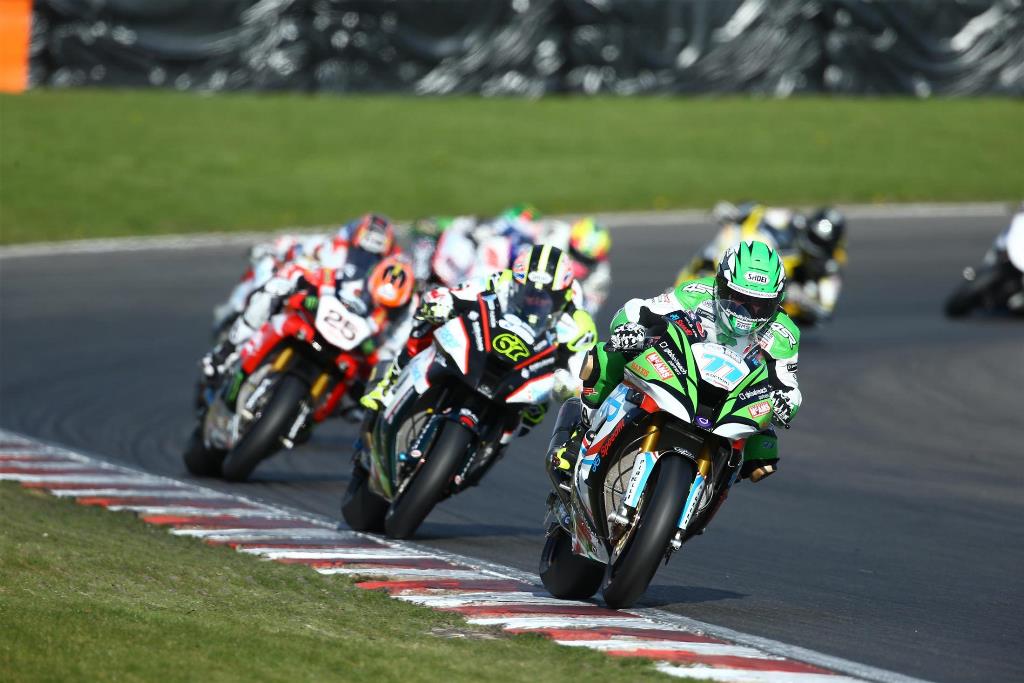 Return to the previous page