Cool cats on the box at FatCat
The Thor British Youth Nationals came to an end this past weekend at a rough and tough FatCat Moto Parc and it was another stellar weekend for the Team Green Youth MX squad. Lewis Hall took an impressive overall win in the 85cc small wheeled class, while Jed Etchells romped to five out of six motos to claim third overall in the big 85cc wheeled class.

Coming into the event the lads knew the championship was out of reach after the bad luck that stuck earlier in the year, but they still wanted to keep the team record of the Kawasaki KX85 having the most race wins in the series, and they certainly did that! 

Jed was so unfortunate not to take all six race wins and clean sweep the event in the big wheeled class. Coming through the pack in the opening moto he tucked the front end and then got hit by his own bike. In some discomfort he eventually got back on his feet and on the bike to finish the race down in the 23rd but he made up for that mistake in the remaining races, but working his way to the front in all of them and consistently setting the fastest lap times. It helped him claw back up to third overall on the day and incredibly back to third in the championship after being as far back as eight earlier in the year. 

Yet again Lewis Hall showed what he's all about - aggression and raw speed - as he cut through the pack to take the overall win with an emphatic display of riding. Like Jed, he had some bad luck earlier in the year that stopped him challenging for the title in the small wheeled class but he has shown what a force he's going to be when he goes up to the big wheeled class in 2016. 

Jeff Perrett - Team Manager

"It was a great way to end the Thor British Youth Nationals, which I have to say, have gone up a notch this year. It's just a shame that Jed couldn't get that overall win that his riding 100% deserved. Yet again he was brilliant. He was smooth and calculated and showed the others in his class this weekend how to ride this track with precision and good throttle control. He banged his hip in the first race and was in quite a bit of discomfort so to come out and then put that behind him with five straight wins to finish off his championship was awesome. Lewis showed everyone the other way you can get around a track like this!! He was savage, but an absolute pleasure to watch in a different way, like how he was attacking the loop around the back. It was worth coming just to watch that! I'd like to give Kacey Hird a mention and congratulate him for winning the small wheeled championship too. It was a pleasure to help him and his family out with loaning him a KX85 for the last round to get the job done after he had his bike stolen, although we're certainly not taking credit for winning a championship and we look forward to working with him more next year."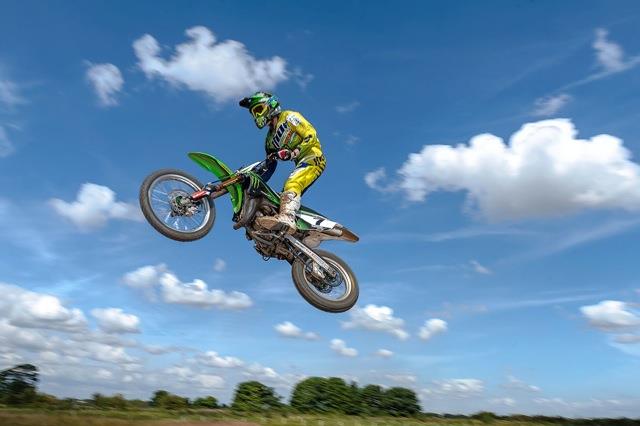 Jed Etchells - Big Wheeled KX85

"I'm really happy with getting third in the championship and with winning all as many races as I did this weekend, it's just a bit annoying I made that mistake in the first one and couldn't win them all and finish the series with an overall win, bit overall I'm really happy. Everything is good at the moment. I've got one more race to to do at the MX Nationals and I have a chance to win that if I can claw back the points and then I'll be starting on my KXF250 getting ready for next year. It's arrived this week and is sat waiting for me at home." 

Lewis Hall - Small Wheeled KX85

"It was a lot of fun this weekend, the track was so good on Saturday after all that rain, it got really rough and had loads of lines to over take. It's cool to finish the series how I started with another overall win, it's just a shame I had the bad luck at Cusses Gorse, third isn't as cool as first but it's not too bad either."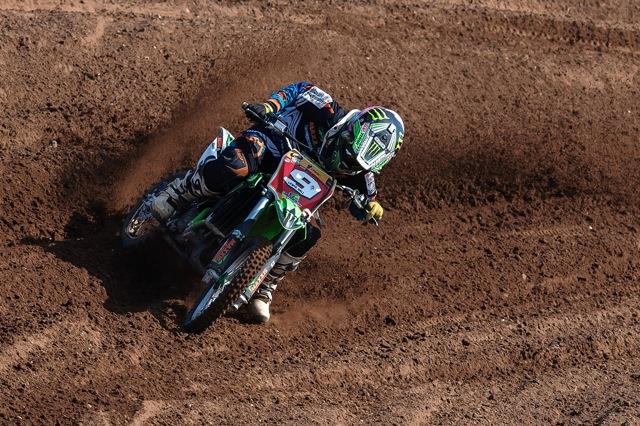 Return to the previous page