Success for Buchan yet despair for Haslam
The last round of the British Superbike Championship took place this weekend at the Kent venue of Brands Hatch. The weather was unexpected as we enjoyed sunshine and warm temperatures, however the racing was very much as we come to expect – fast and furious!
JG Speedfit rider, Leon Haslam entered the weekend in a strong position with a 33 point lead, looking to take his and the team's first ever British Superbike Championship. Struggling a little with bike set-up throughout the weekend, Haslam suffered less than favourable results in the first 2 races, leaving him in a position where he HAD to beat title rival Shakey Byrne in the final race of the day. Unfortunately, it wasn't meant to be as a front brake issue forced Haslam to crash at 170mph plus and end his title aspirations. Walking, or should we say hobbling away relatively unscathed, Haslam ended the season 6 points of the Championship win, devastating for rider and team. They do however remain upbeat and preparations have already started for their 2018 title challenge.
It was a much more positive story for Danny Buchan in the Superstock 1000 class as he continued his fine run of form aboard the Morello Racing Kawasaki Ninja ZX-10RR. Buchan has secured an unprecedented set of race results in 2017 with 15 podiums and 10 race wins to his name. Despite tough competition from title rival, Richard Cooper, Buchan took the Championship win on Sunday in front of 58,000 fans at his home round. It was a great way to end his time in this class as he now moves to the Superbike class for 2018.
Gearlink Kawasaki proudly claim the right to having won Supersport 600 races every year since becoming the Official Kawasaki team in 2009. This season saw the team struggle a little early on to find that elusive win for the 9th consecutive year, but at Oulton Park Ben Currie managed to break that duck and do the double for the Hampshire based team. This weekend was to be team mate Andrew Irwin's turn as he fought for the Championship win he stormed to an amazing victory in the Sprint race on Saturday. The title wasn't quite meant to be for the team this year, but a fine 2nd and 3rd overall for 2017 was still a great result. Roll on 2018 when they will be trying again for sure!
Senior Racing Co-ordinator for Kawasaki UK, Ross Burridge had mixed emotions following the wekeend's events, saying: "I am absolutely gutted for Leon and the whole team. Behind the scenes so much effort from everyone involved has gone into winning the title this year, and to have it taken away from him on the last day of the season for the Second year running is tragic really. I'm just happy that his injuries weren't more serious and that he will be able to challenge again in 2018. On the positive side, I am opver the moon for Danny and the whole Morello Racing team. They have done exactly what they needed to all year, and for anyone to achieve 10 race wins takes some doing. We will now go in to the winter, start preparations for 2018 and come out fighting at round 1 in all classes!"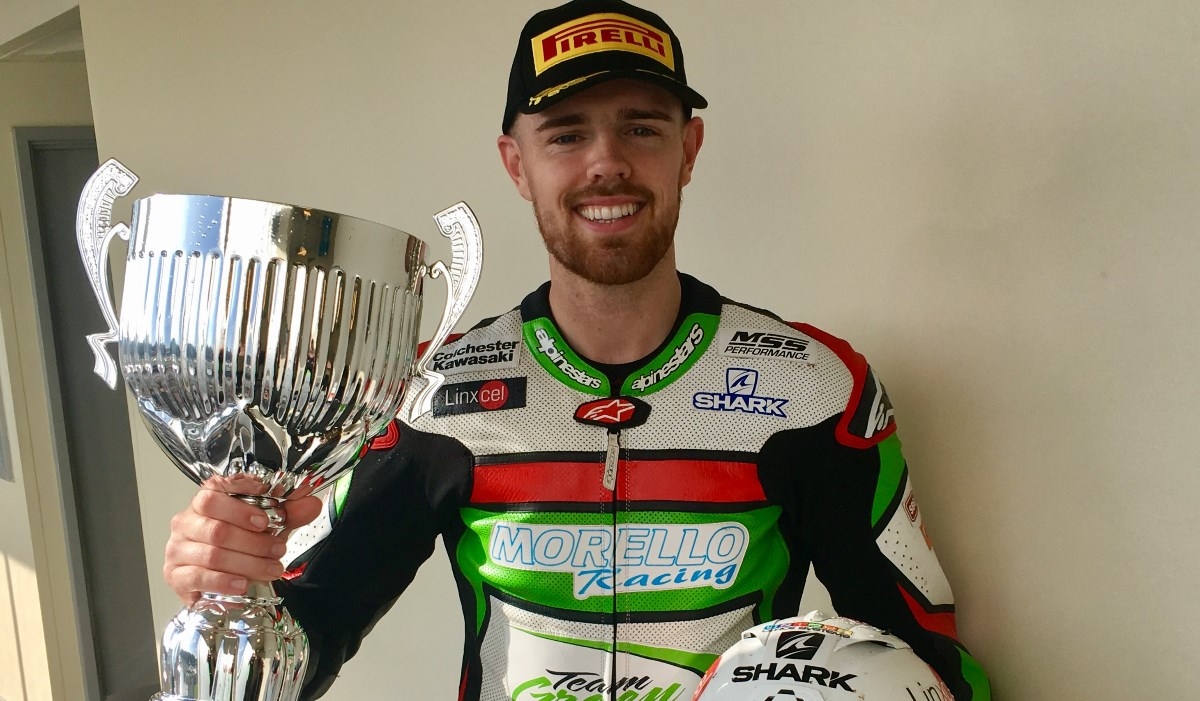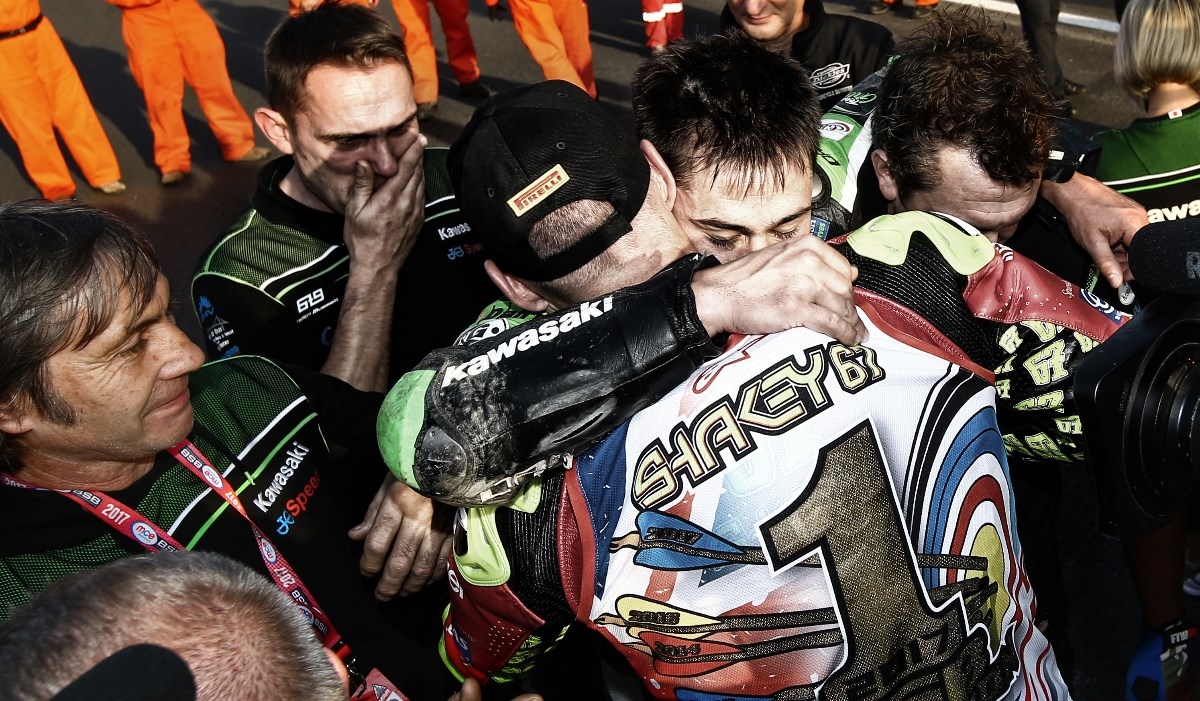 Return to the previous page