Team Green Holeshot Kawasaki announce rider line-up for 2018 Arenacross Tour
After a successful 2017 Tour for Team Green Kawasaki, they are back ready to do battle in 2018 with an impressive line-up of riders, including two past Champions! With the Tour hitting Seven of the UK's biggest arenas and now expanding into Europe, the team will be racing in front of it's biggest audience yet.
Returning for the Second year running in the Pro class for Team Green is Jack Brunell, who will once again pilot the KX450F. After some strong results this year, including a podium in Birmingham, Brunell will be aiming to get some more of these under his belt for sure. Joining him will be 2013 Arenacross Champion, Adam Chatfield who moves to Kawasaki for the first time. With plenty of winter training in the States planned, Chatfield is striving to regain his number one spot in 2018.
Our Pro Lites representative will be Joe Clayton on the KX250F. Clayton was Champion in 2016, and nothing short of the top step will do as he becomes accustomed to the Kawasaki for the first time. Living at Wheeldon Off-Road Centre in Devon, Clayton has non-stop access to his own indoor Arenacross track, putting him in great shape for the start of the Tour!
The Fourth member of Team Green will line-up in the Supermini class on a KX85 Big Wheel - Ex 65cc class Champion, Raife Broadley is excited to join the team and has already been dialling in his race tuned KX machine.
Senior Racing Co-ordinator for Kawasaki Motors UK, Ross Burridge said: "The Arenacross Tour is a very important Championship for us, as it gets our team, and more importantly our brand in front of 60,000 potential customers. Matt Bates and his team do a great job putting on engaging events, and that combined with a fantastic rider line-up makes for an exciting prospect! We also have a new joint title sponsor for 2018 in the shape of Holeshot Motocross, a Genuine Kawasaki dealer based in Salisbury - it's a pleasure having these guys on board. Roll on January 6th!"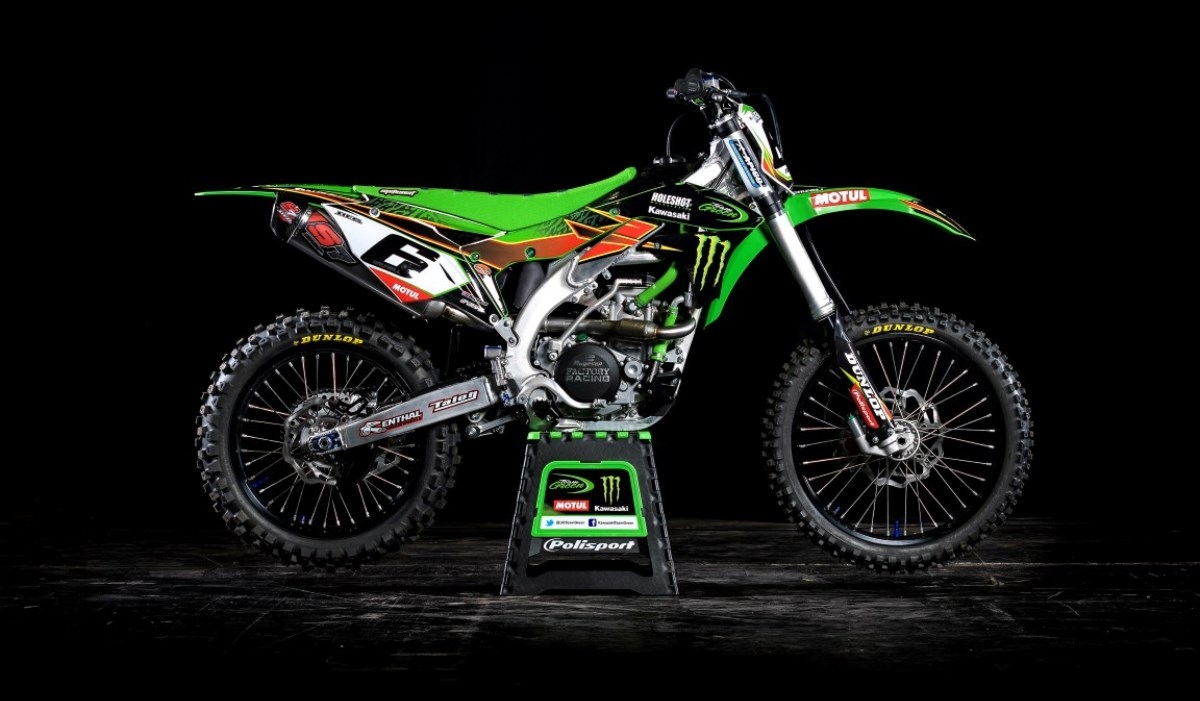 Return to the previous page