Winning start to 2018 for Team Green!
Round 1 of the Arenacross UK Tour began in earnest this past Saturday night at the Manchester Arena in front of a packed crowd. After a quiet winter break thus far, it was great to blow away the cobwebs in style, with some fine racing and success for our very own Team Green Holeshot Kawasaki.
Ride of the night came from Pro Lites rider, Joe Clayton. After dominating the practise and qualifying sessions, Clayton rode the wheels off his KX250F and obliterated the field to take wins in both of the night's races! This not only gives the Devon based rider the red plate heading in to round 2, but also meant he had the chance to race in the head to head section against the Pro's in which he almost made the Pro class Main Event! A fantastic start to the Series.
Also tasting podium success at round 1 was Raife Broadley on his KX85 Big Wheel in the Supermini class. After suffering a small crash in the first race of the day which ended with Broadley stuck under the bike, he bounced back with sheer determination in the night's feature race for the class and took a fine 3rd position.
The Pro class is stacked full of talent this year and the boys in green went into the qualifying sessions determined to show their pace for the outset. After getting to grips with what was a very rough track, both Adam Chatfield and Jack Brunell rode smart heat races to both take top 5 positions across the board. However, only Brunell made it straight through to the Main Event, leaving his team mate to fight it out in the LCQ. Chatfield gritted his teeth and made it through to the Final. A tense and raucous affair followed with some of the bigger names falling by the wayside, with Brunell ending the night in 7th and Chatfield in 9th.
The team now move to Newcastle this weekend for round 2.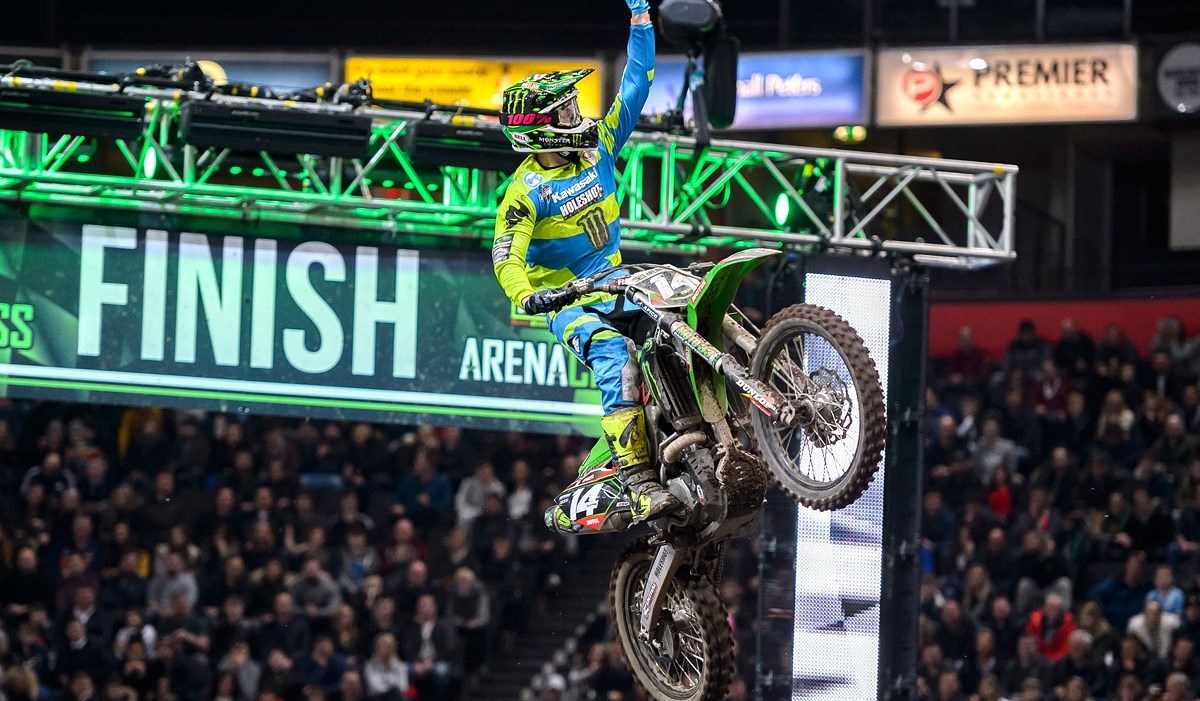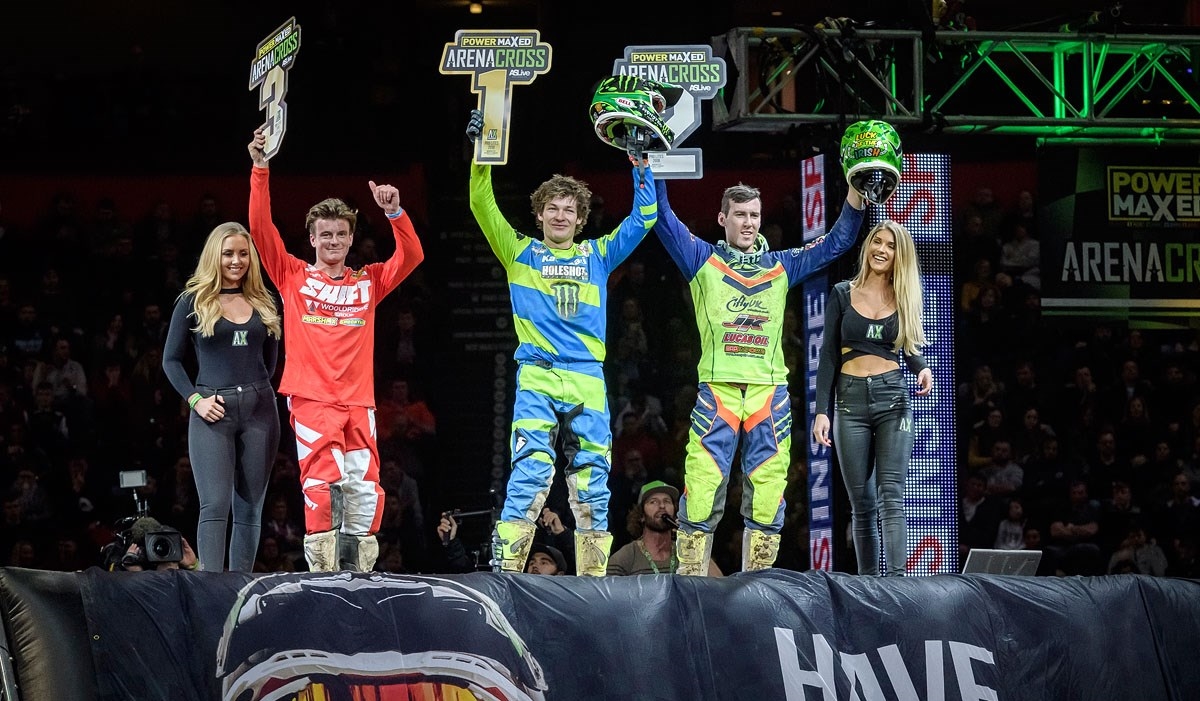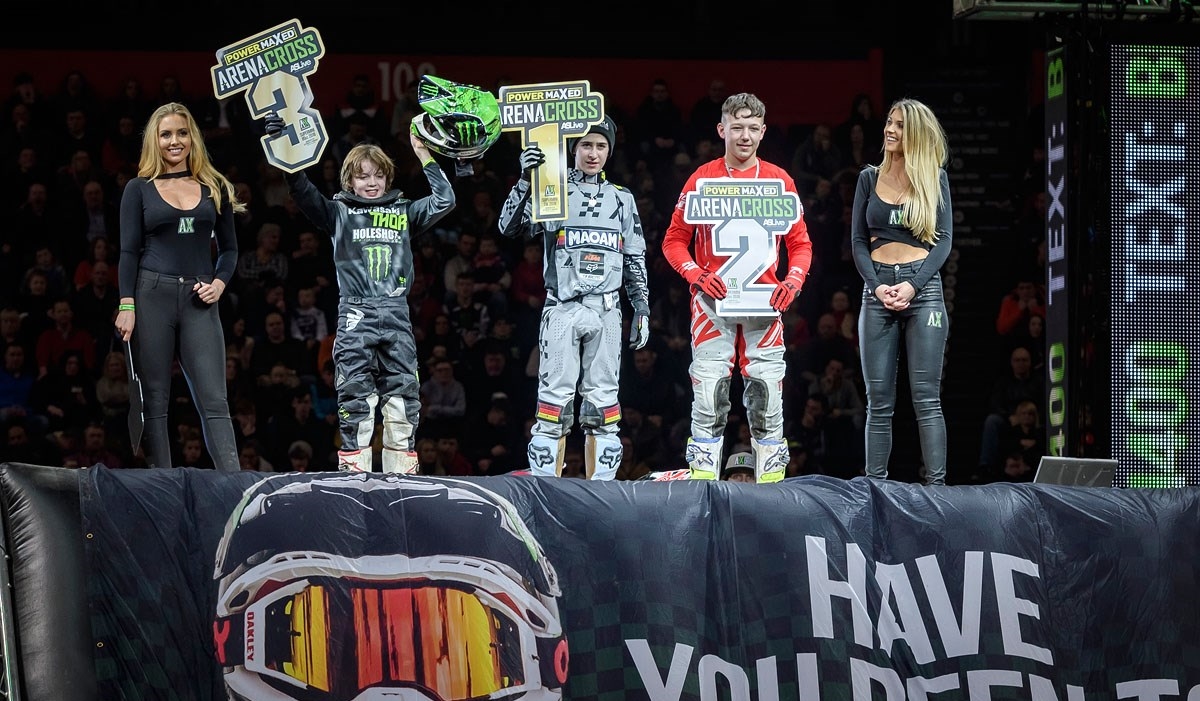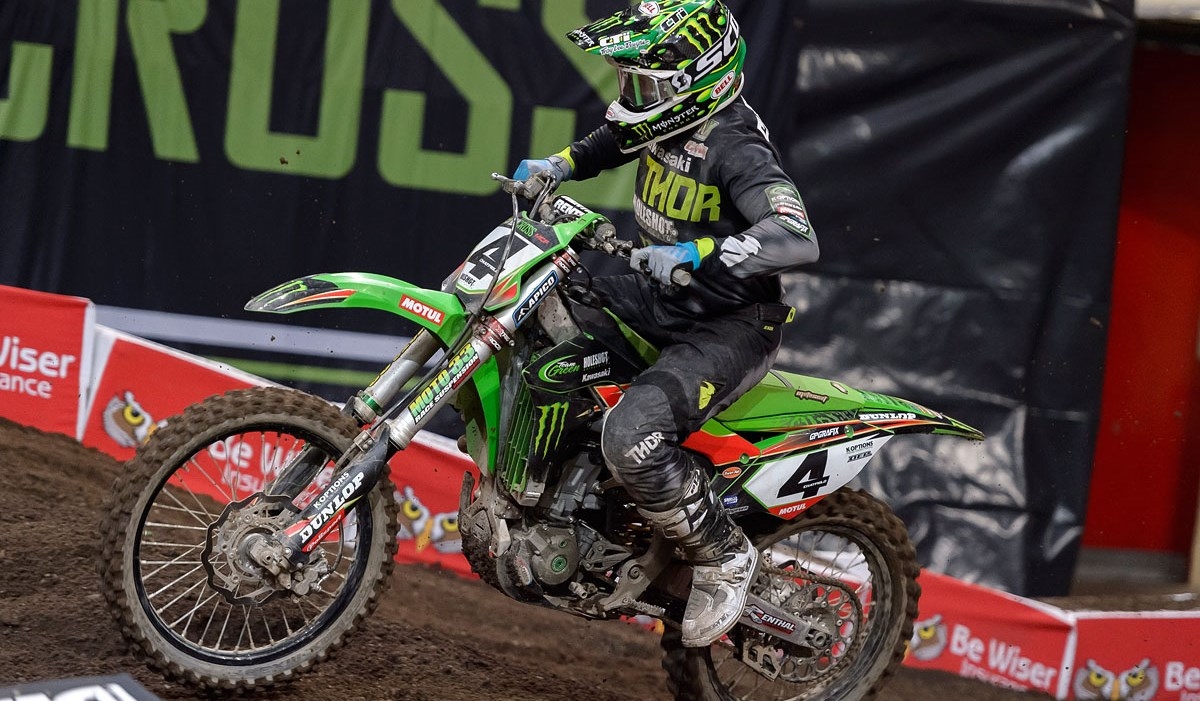 Return to the previous page