Team Green retain red plate in Newcastle
It was another action packed night on the Arenacross Tour as the Championship moved to Newcastle for round 2 at the weekend. With a prime track condition, expectations high and a packed stadium, the stage was set for a great evening of racing.
After a great weekend in Manchester, Joe Clayton went in to this round holding the illustrious red plate as Championship leader. With two races on the bill for Clayton, he went on to take a Second place in the red-flagged first race, backing it up with an outstanding win in the second Moto. The combined points haul meant he retained the Championship lead, and the red plate moving into round 3 this weekend.
Mirroring Clayton's podium success was Supermini rider, Raife Broadley, who has clicked with his KX85 even faster than we could have hoped and romped to a double podium finish. The Dover based rider claimed two 2nd positions meaning he cements his 2nd place in the Championship standings.
Continuing the theme of being one of the toughest Arenacross season's yet, Newcastle was to prove very difficult just to make it into the Main Event. Both Jack Brunell and Adam Chatfield rode smart, calculated heat races, but two small mistakes cost Chatfield the chance to race in the Main Event, whilst Brunell sailed through. Finishing 6th in the final, Brunell now sits in 6th place in the title chase.
The team now move to round 3 which takes place this coming weekend in the Genting Arena, Birmingham.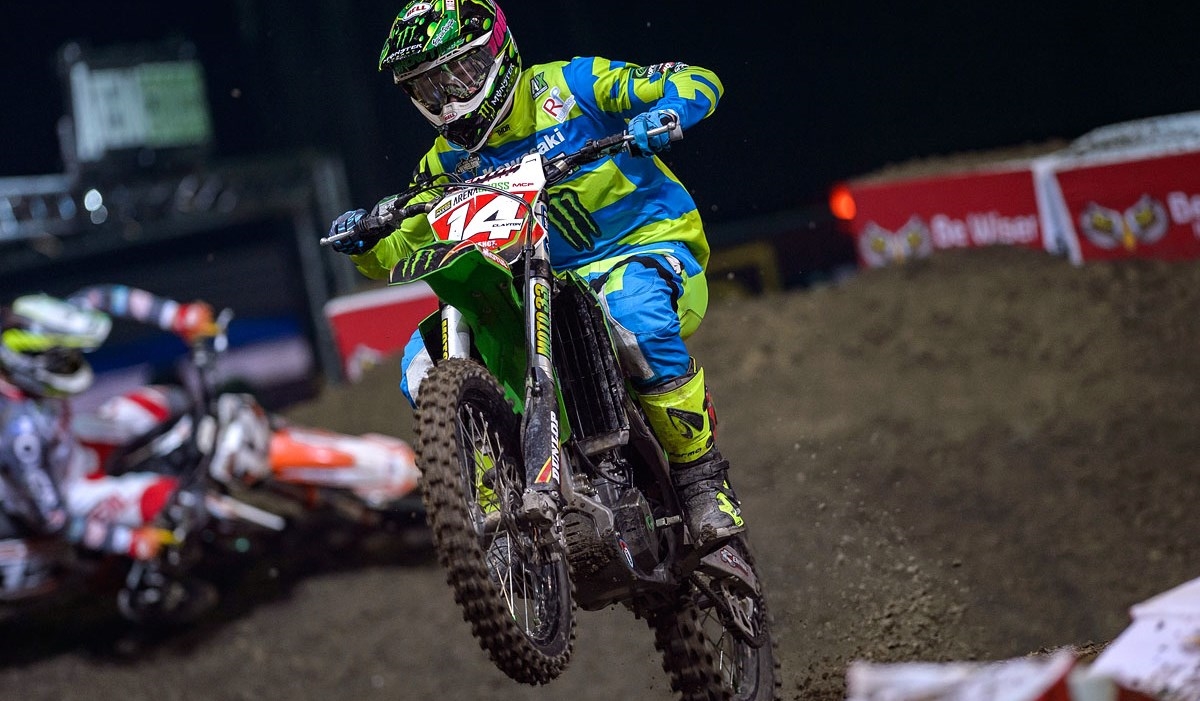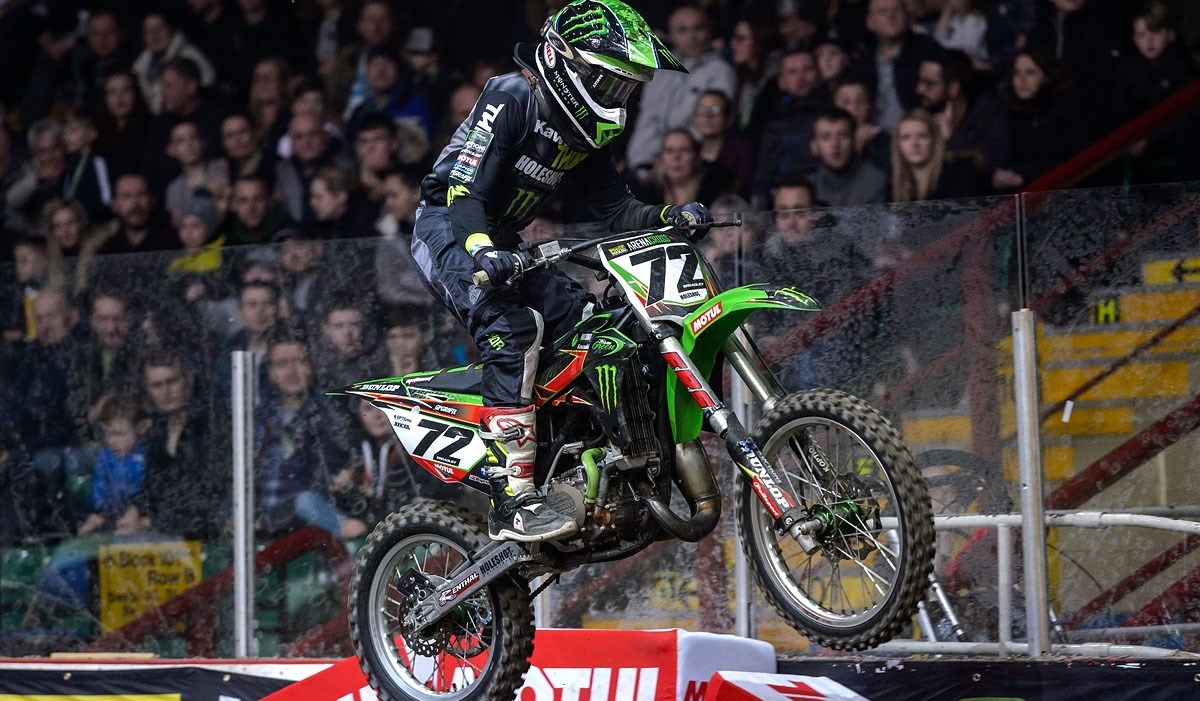 Return to the previous page