Haslam Doubles up at Snetterton
JG Speedfit Kawasaki's Leon Haslam leaves the Snetterton circuit with his first wins around the track and a perfect 50 points as Jake Dixon shows he's still in the title hunt.

A pair of dramatic British Superbike race restarted the 2018 campaign after the traditional mid-season break for the road-racing season, Leon Haslam emerging from the chaos behind with an extended championship lead. Race 2 was a particular nail biter with Haslam and Josh Brookes going elbow-to-elbow out of the final corner. Haslam was able to keep the throttle of his Kawasaki Ninja ZX-10RR pinned to beat out Brookes, and Jake Dixon who sat behind the pair waiting for his chance to cut through.
Both Haslam and Dixon walk away from Snetteron with two podiums each. Further behind Danny Buchan had a strong weekend aboard his Ninja ZX-10RR as he continues to adapt to the superbike class. Class rookie Mason Law took home 12th place in Race 1 to achieve his best finish to date in the Superbike class. A technical issue was Luke Mossey's weekend cut short, but the JG Speedfit rider is already planning his return next time out at Knockhill.

In Supersport, Ben Currie did his best to overcome technicalgremlins on his Gearlink machine and still remains within touching distance ofthe championship lead. The series remains one of the closest in BSB and nodoubt the title will go down to the wire.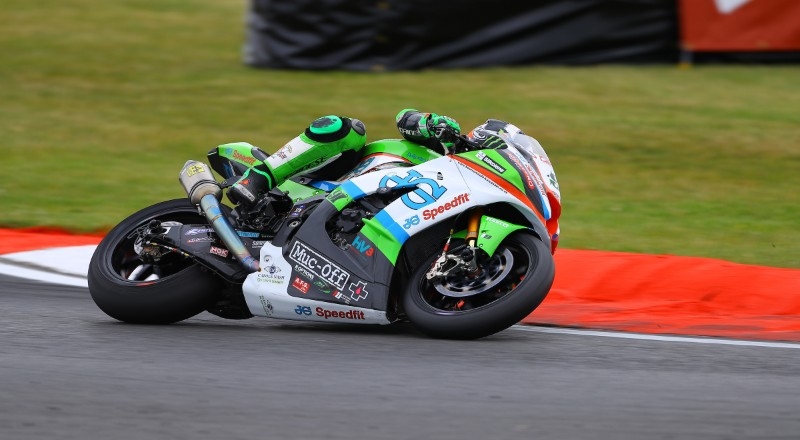 Success flowed through the entirety of Team Green this BSB weekend with Lee Jackson (FS-3 Racing) taking his debut podium on the Kawasaki ZX-10RR with third place. The former Stock 600 took a significant scalp in the form of Keith Farmer, who finished fourth behind the Kawasaki rider.

Ross Burridge, Senior Racing Coordinator at Kawasaki commented, "First of all congratulations to Leon Haslam and the JG Speedfit team, from having never won here to now doing the double – Leon has certainly found his way around the track. A great showing from Jake Dixon as well, any of them could have won the second race. Overall it was a strong weekend for all the Kawasaki riders and we're now already looking to the next round to keep the momentum going."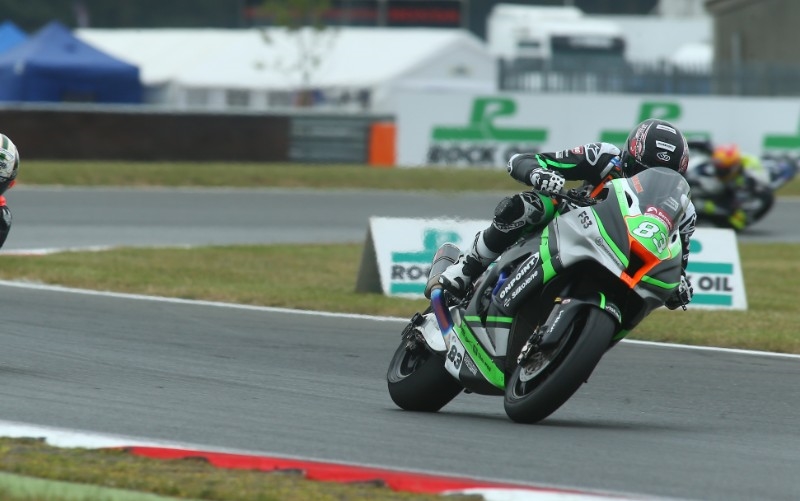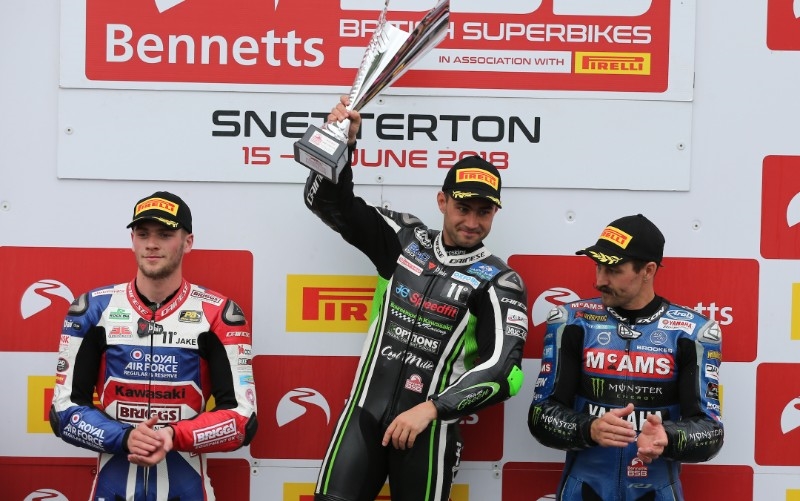 Return to the previous page