Ninja domination at Knockhill!
With the weather having been so excellent in the UK for the past few weeks, it was all expected to change at the notoriously wet and cold circuit of Knockhill, just north of Edinburgh, yet we were treated to continuing beautiful sunshine and equally exciting racing with Kawasaki dominating the Superbike class all weekend.
Going into round 5, Leon Haslam and his JG Speedfit Ninja ZX-10RR were already enjoying a comfortable Championship lead, but with all important podium credits up for grab, Haslam pushed hard from FP1 right the way through to the races on Sunday, eventually claiming a 2-1 scorecard and with it an extended lead in the title chase.
FS-3 Racing Kawasaki rider, Danny Buchan had been steadily progressing forward in the Superbike class over the past couple of rounds, proving to himself, his team and his critics that he can indeed ride a Superbike, and was able to without crashing, an area he had struggled with in the past. No such worries now for Buchan however as he stormed to an amazing double podium finish with 3rd places in both races, equalling his best ever finish in the Superbike class. This now moves Buchan to 6th in the standings, which is inside the all important Showdown positions. We believe there is much more to come from Buchan in the coming meetings too…
And to finish off what was a record breaking weekend for Kawasaki, Jake Dixon of the RAF Regular and Reserves Kawasaki team almost repeated his success of 2017 at the same track and took his first win of the season, backing it up in race 2 with a fine 2nd place. Dixon now moves to 2nd in the title chase behind Leon Haslam and becomes the third of only Six riders in Showdown positions.
In the Supersport class, it has been a year long battle between Gearlink Kawasaki rider, Ben Currie and competitor Jack Kennedy. Unfortunately due to a couple of mechanical issues, Kennedy has a bit of a gap in the standings over Currie, so the 100% focus was to win races this weekend. Two terrifically exciting bouts of racing ensured with both riders fighting tooth and nail, however it was again Kennedy who came out on top with Currie having to settle for two more 2nd place finishes. With it all still to play for, the team will be working hard to make sure the Ninja ZX-6R is as competitive as it can be for the remainder of the season.
The next round of the Championship takes place at Brands Hatch in two weekend's time. See you there!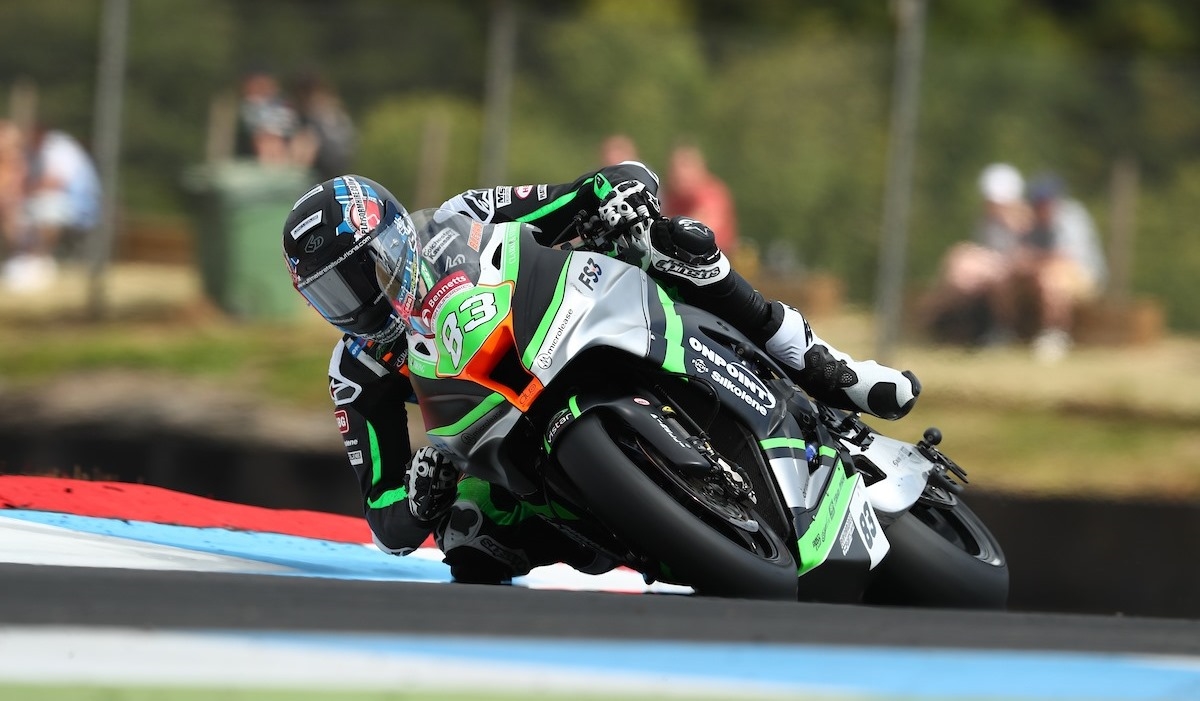 Return to the previous page