Strong weekend for Team Green at Brands Hatch GP
This past weekend we reached the halfway point of the British Superbike Championship as the series moved to Brands Hatch in Kent. The riders and fans alike were blessed with fantastic weather and a great weekend of racing in which Team Green riders achieved further wins and podium finishes.
Already very much in command of the Superbike class lead, Leon Haslam arrived at Brands Hatch in search of more podium credits. After a tough weekend of practise trying to find the right set up on his Ninja ZX-10RR, Haslam romped to a double podium finish and in doing so, extends his Championship lead to 80 points (22 podium credit advantage).
In the Supersport class, Gearlink Kawasaki rider, Ben Currie had a chance to regain some points on his absent rival, Jack Kennedy as he was forced to sit out the weekends racing through injury. Qualifying on pole, Currie set himself up well to capitalise; and that he did, storming to a fantastic race 1 win! On Sunday however disaster struck in the final laps of the Feature Race as Currie dropped from the lead to an eventual 4th place finish across the line after he suffered a small technical problem. He now sits only 14 points adrift of Kennedy at the hallway point.
The Superstock 1000 class has been a tricky one for Team Green this season, but one rider in particular is getting to grips with the ZX-10RR and pushing his way towards the front of the title chase. Lee Jackson and his FS-3 Racing Kawasaki have been chipping away and after a brace of top5 finishes this weekend, now sit in 4th place in the standings.
The British Superbike Championship now moves to Thruxton in Hampshire next weekend, August 3-5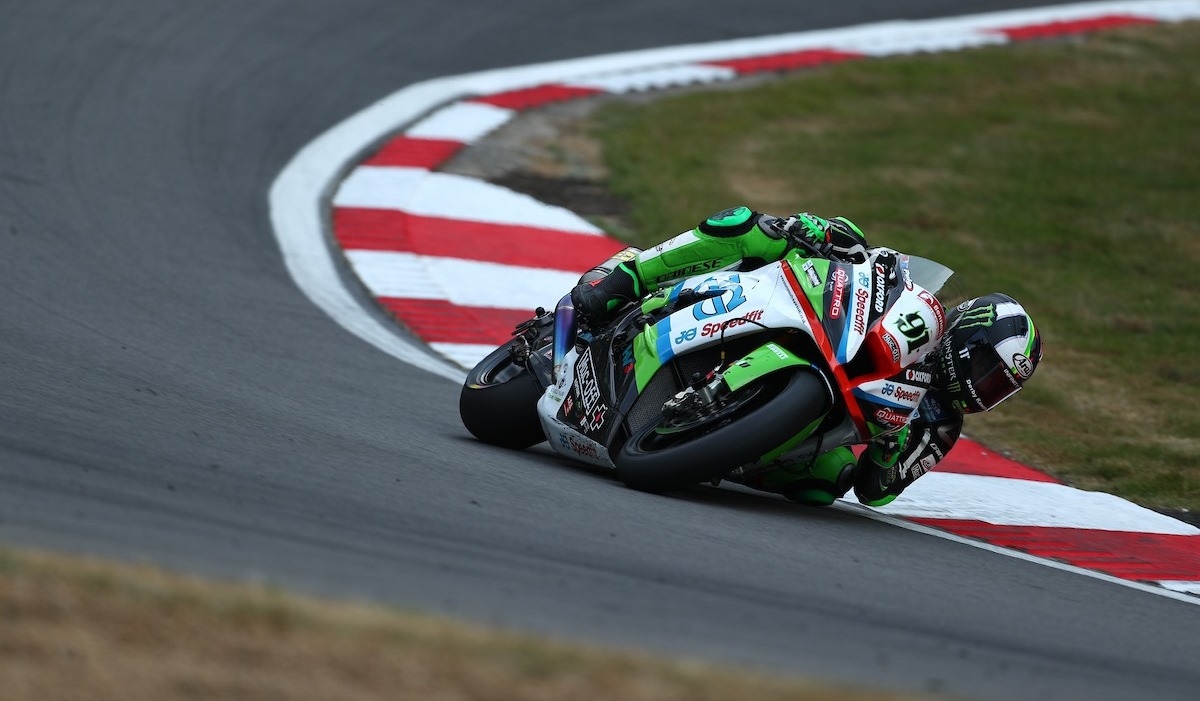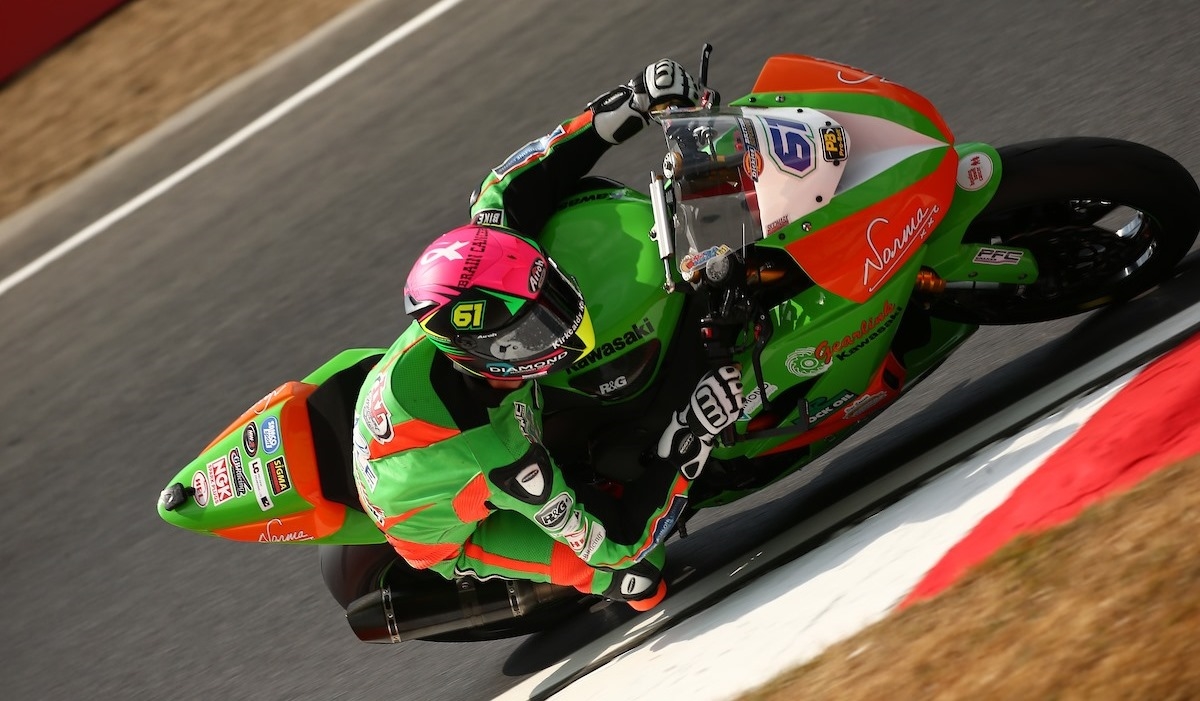 Return to the previous page