Podium start to the year for Team Green MX UK
After the success of Greg Aranda winning the Arenacross UK 450cc class, Ben Clayton winning the Rookies and Raife Broadley the Supermini class it was time to try and carry that momentum into the first major outdoor championship race of 2019 - The Michelin MX Nationals.
Team Green MX UK racers; Lewis Hall (Pro MX2), Keenan Hird (Pro MX2), Kacey Hird (MXY2 Youth), Raife Broadley (Big Wheeled 85cc) and Harrison Greenough (Small Wheeled 85cc) were all prepared and ready to get going after a solid winter of training as Team Manager Jeff Perrett explains;

"Everyone has worked really hard this winter as we look to step up our programme. As a team we really want to go up a level this year. Our paddock set up is brighter and bigger and we're going EMX250 racing with Lewis, Keenan and Kacey, so exciting times lie ahead. I can tell the lads have been putting in the work. It showed in pro qualification with Lewis coming in second and Keenan fourth. Last year they would've probably just about scraped the top 10. They are both young kids with big hearts ready to make the sacrifices to be top level pros so that makes it a pleasure to work with them.

"Kacey has also worked hard on his fitness and riding more than ever before and it showed with him topping his group in qualification. Raife was a little bit behind the eight ball as he's been racing (and winning) the Arenacross and hasn't quite had the same outdoor preparations as the others. It didn't help that we had a couple of technical problems with his new race bike. It's Harrison's first year on Team Green and just like many others before him he'll take a little while to fully relax and not dump a load of pressure on himself. As the weekend went on the improvement was obvious and he bagged a sixth place finish after a heavy crash on Saturday.

"It was almost that typical up and down opening race of the year for us. The riders were all charged and there were a few mistakes from the lads as well as us, but on a whole I'm happy with how it went and it's great to be back racing the outdoors. There are plenty of positives, like Kacey getting second overall and winning a moto and the pace of Lewis and Keenan is there to see, even though the motos didn't go their way. We move onto the Maxxis British championship this weekend with just the three KX250 riders and they were all ripping, so we'll hope for a bit better luck this weekend to get that championship off to a solid start."

"Our two Team Green academy riders - Callum and Corey Gordon - had a real baptism of fire doing their first ever Michelin MX Nationals. It's a massive step up for them but everyone has to start somewhere. I loved the fact they pushed on all weekend and just tried to improve each time out. It's going to be steep learning curve for them but that's what it's all about. They want to be there and they want to become better riders by taking it out of their comfort zone at regional races. They're a good family to have around and are a great fit with the team and the rest of the lads."

Lewis Hall - #9 - KX250 - MX2 - 13th Overall

"I was really happy with second in qualifying. I've worked really hard this winter and was confident, but to be honest, didn't expect to be that fast in only my second year in the pros. The races didn't go to plan though. I lined up on the inside and then made a pretty good start but just clipped a ridge on the inside of the first corner and it washed the front end. The bike was pretty bent up so by the time I straightened it out I was way behind. I then had another small crash trying to catch up, so that was that one. In the second moto I got round the first corner okay only to have a collision with another rider on the first lap. Then I just got filled in and had to do a goggle stop mid moto. So I didn't get the results I hoped for after such a good qualifying but that has given me so much confidence going into next weekend on a track I know well. Hopefully next weekend I can have better luck and put two solid results together and get my Maxxis championship off to a good start."

Keenan Hird - #429 - KX250 - MX2 - 14th Overall

"Qualifying went well. I was really happy with fourth and I was buzzing for the races. I made an average start and started to come through the pack pretty well until about the second or third lap. I slightly over jumped the table top before the finish, landed in a sharp edge hole and it just got away from me pretty fast and I ended up twisting my ankle. With a long season ahead and my first EMX250 coming up soon at Matterley and the Maxxis next weekend, after talking to the team I decided to sit up the second moto. Hopefully I'll be fit enough for next weekend and my ankle won't be cause me any issues."

Kacey Hird - #28 - KX250 - MXY2 - 2nd Overall

"It's so good to be back racing. Last year was a tough year for me. It was my first year on a 250 and I had a lot to learn. I've trained harder than ever for this year and made myself stronger in body and mind and I'm feeling good. It was a great feeling to win a race at the opening round but I feel I could've won more so I'll be pushing for moto wins all year that's for sure. Second overall is a good start to build on though, but I'd like to come out of next weekend with the points lead."

Raife Broadley - #72 - KX85 - Big Wheeled 85cc - 11th Overall

"It's kind of cool to be back racing outdoors after the Arenacross. I really enjoyed the Arenacross and it was cool to win it, but it meant I haven't done enough outdoor riding as some of the others. We had a few small problems with my bike and that didn't help. Then I probably tried a little bit too hard to make up for all that and crashed a couple of times. On the second day I was feeling much better and getting more up to speed and then in final moto there was a crash on the opening lap and I couldn't miss it and ripped off the exhaust pipe and damaged the barrel of the bike too. It's not the start I wanted but it's a long season and I've now got more time to prepare for the next round at Hawkstone. I'm going to race quite a few Dutch races  this year and I think that will help me out a lot."

Harrison Greenough - #714 - KX85 - Small Wheeled 85cc - 10th Overall

"It's so cool being on Team Green, but I was a bit nervous before the start of the racing. I qualified okay but I know I could do better. I messed up a few starts and then had a big crash on Saturday and banged my head quite hard. I rode much better on Sunday but I know I can be higher up, I just need to get better starts and then I know I can race for podiums. I'm going to Holland with Raife to do some races and that will be cool and help me. I like Hawkstone so I really want to try and do better there."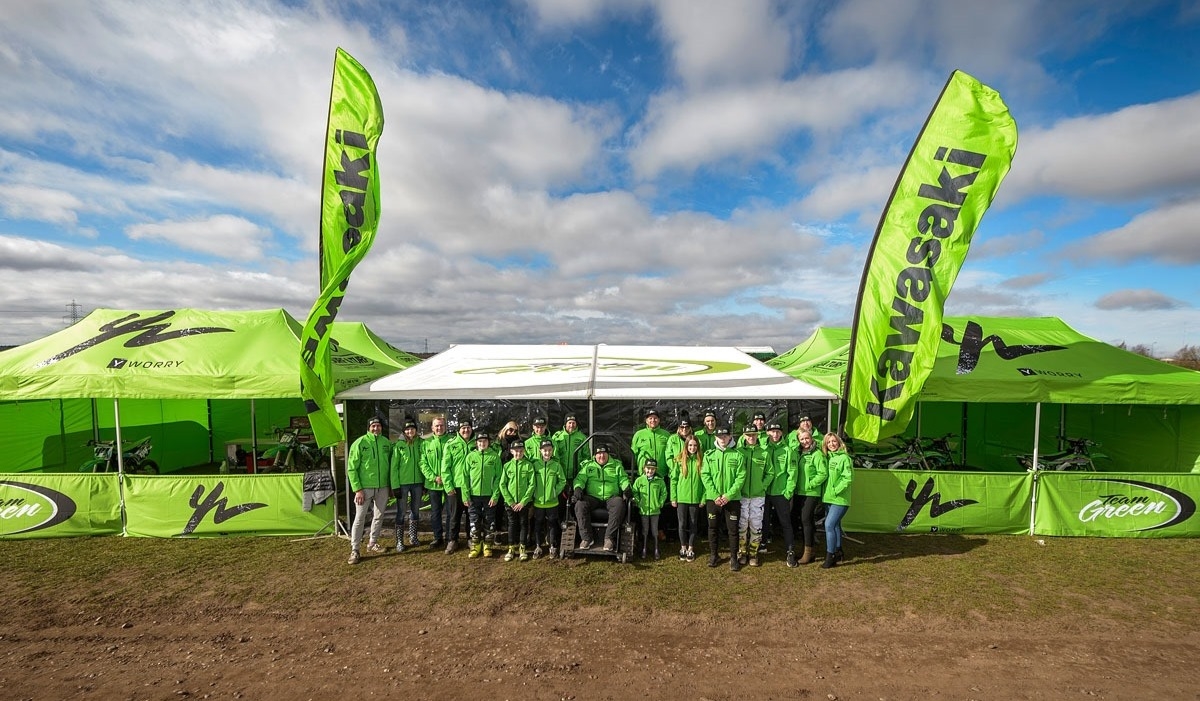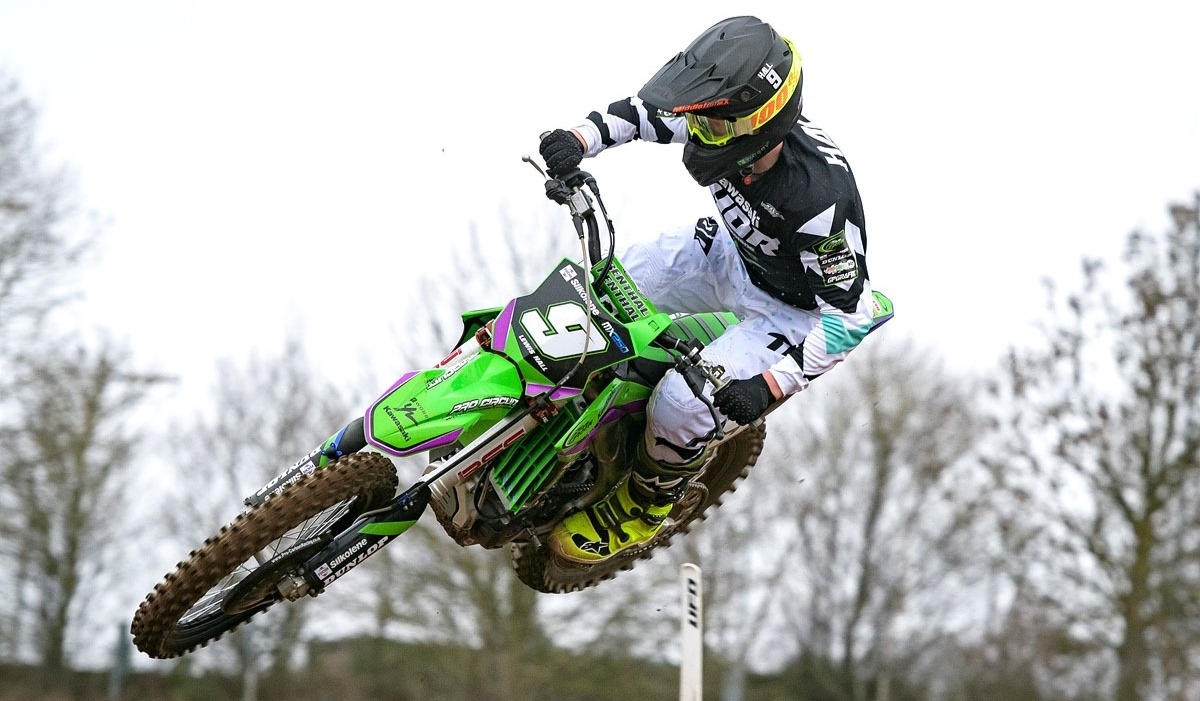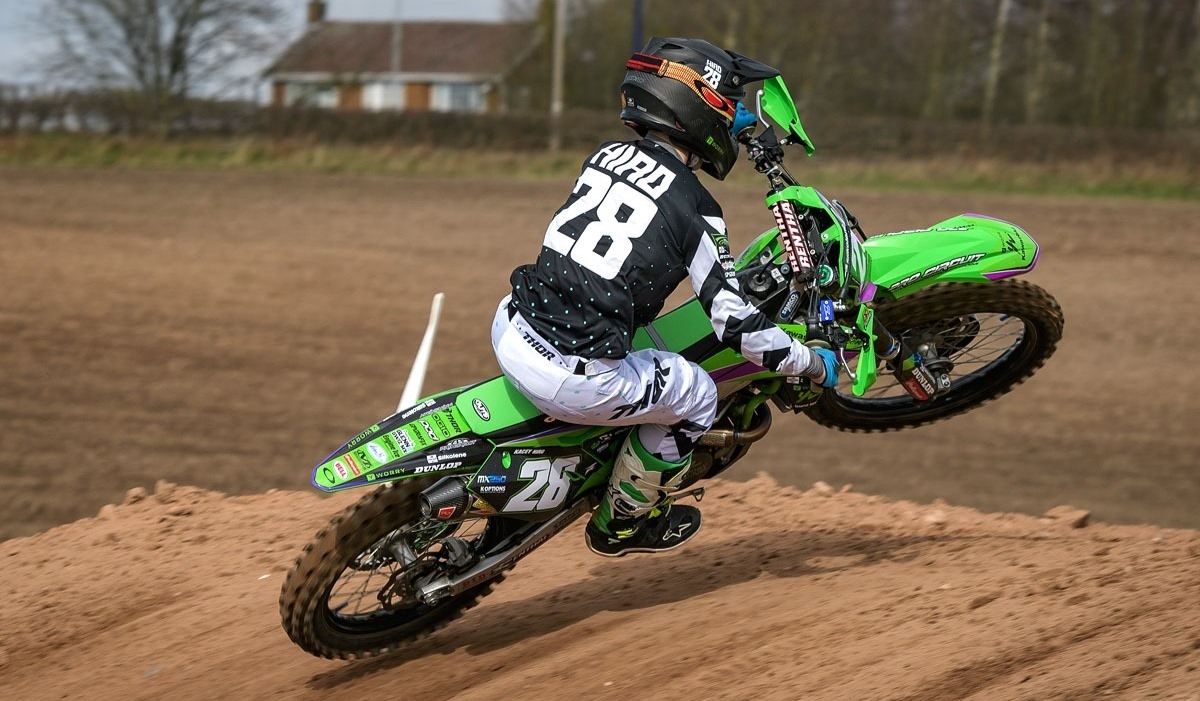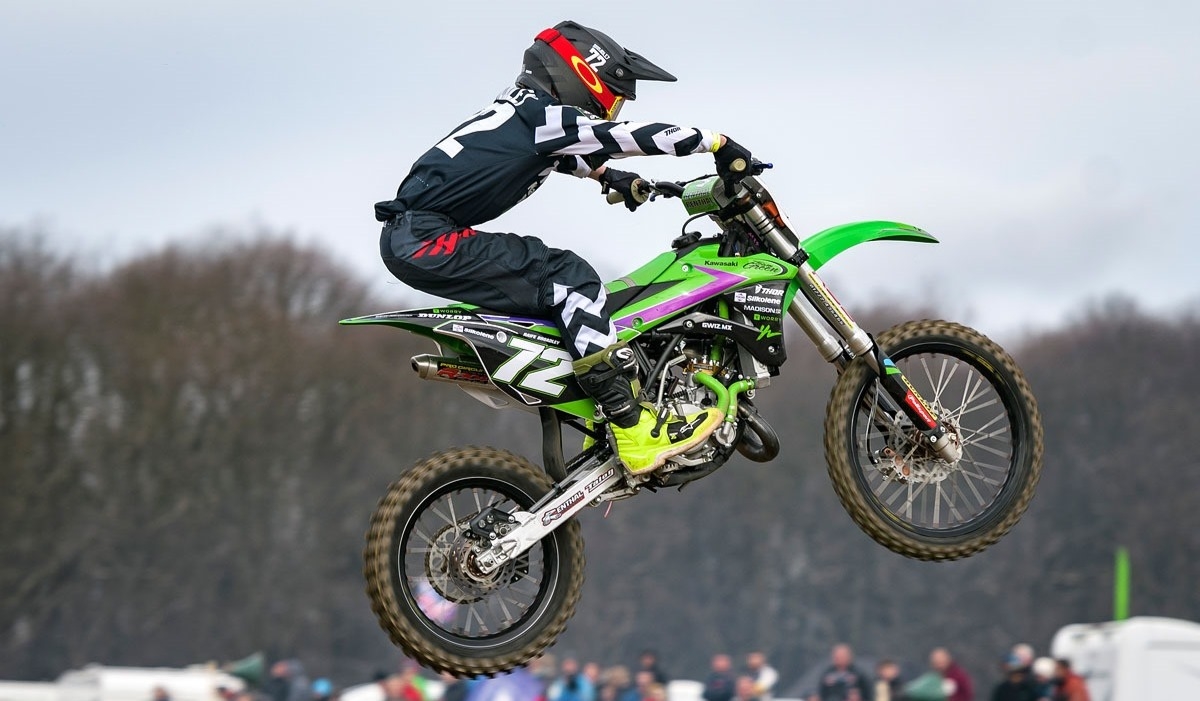 Return to the previous page